---
Additional Information
---
Content
BP hit by boycott threat amid US oil-spill crisis
LONDON - British consumers are planning to boycott BP products in response to the oil spill in the Gulf of Mexico, which is threatening local wildlife and habitat.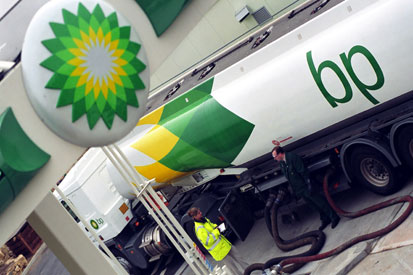 BP: stock market value down $30bn since rig explosion
The energy company's brand reputation has been hit hard following the spill.
A survey carried out for Marketing by Lightspeed Research showed that 15% of consumers intend to stop buying BP products in the aftermath of what US president Barack Obama called 'a massive and unprecedented environmental disaster'.
The poll of more than 11,000 consumers found that the events off the Gulf Coast had driven younger people, in particular, to act: 19% of 18- to 24-year-olds said they were less likely to buy BP products.
Dorothy Mackenzie, chairman of branding agency Dragon Rouge, said: 'The spill has had a devastating impact on wildlife. The initial response from BP was viewed as lacking in scale and commitment and has been hugely damaging to the brand.'
BP's global marketing team is working on a 'business-as-usual' premise, with the UK division set to launch an ad campaign in support of its premium vehicle fuel, BP Ultimate, next month.
This article was first published on marketingmagazine.co.uk
comments powered by

Disqus
---