---
Additional Information
---
Content
Sky tops broadband value study
LONDON - Sky Broadband delivers the best internet speeds for per pound spent, but those with the need for speed are best off with Virgin Media, says new research from Simplifydigital.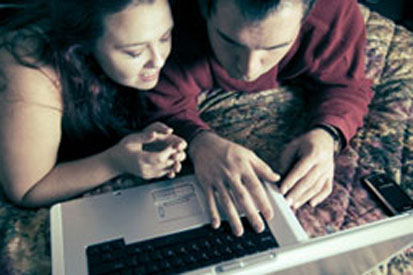 BT delivers least value for money when it comes to broadband: study
Following Ofcom's report last month that broadband providers were often not delivering the internet speeds they advertised, Simplifydigital analysed the current cost of each service to calculate the best value provider in terms of speed delivered, per pound spent.
Sky topped the table at £1.14 per Mb of spend, less than half the cost of BT broadband.
Yet the service is only available to Sky TV customers, leaving non-customers with a choice between Tiscali, Plusnet, Virgin Media and TalkTalk, which all offered broadband at under £2 per Mb.
BT, which comes bottom of the table, costs nearly £3 per Mb.
Virgin Media which costs the same per month than BT, delivers internet speeds at nearly twice the rate as any competitor, on average 8.4Mbs.
Charlie Ponsonby, CEO of Simplifydigital, said the research shows a huge gap in value for money between broadband providers.
He said: "Broadband speed is vital, so we strongly encourage customers to consider how much broadband speed they will actually get for their money, before signing up. This is where our rankings are so useful."
Last month Ofcom revealed that broadband providers are often advertising wildly inaccurate internet speeds, with most claiming "up to" 8mbs for the service, while on average delivering speeds of about 4Mbs.
The worst offender was Tiscali, which although advertising 8mbs speeds, was only delivering between on average 3.2Mbs to 3.7Mbs. AOL, like Tiscali owned by Carphone Warehouse, came in with a similar score.

The best provider was Virgin Media, which advertised "up to" 10mbs and delivered 8.1mbs to 8.7mbs.
The Simplifydigital table is as follows:
Sky
Average speed: 4.4Mb/sec
Monthly cost: £5
Price/Mb: £1.14
Tiscali
Avg speed: 3.5Mb/sec
Monthly cost: £4.37
Price/Mb: £1.25
Plusnet
Average speed: 4.4Mb/sec
Monthly cost: £5.99
Price/Mb: £1.36
Virgin Media
Avg speed: 8.4Mb/sec
Monthly cost: £11.75
Price/Mb: £1.40
TalkTalk
Average speed: 4.2Mb/sec
Monthly cost: £6.49
Price/Mb: £1.55
O2
Avg speed: 4.6Mb/sec
Monthly cost: £7.33
Price/Mb: £1.59
Orange
Average speed: 4.2Mb/sec
Monthly cost: £9.79
Price/Mb: £2.33
AOL
Avg speed: 3.6Mb/sec
Monthly cost: £8.74
Price/Mb: £2.43
BT
Average speed: 4.0Mb/sec
Monthly cost: £11.74
Price/Mb: £2.93
This article was first published on marketingmagazine.co.uk
comments powered by

Disqus
---