---
Additional Information
---
Content
No 76: The Layton Awards rule book
The Layton Awards may be long forgotten, yet they have a special place in the history of UK advertising.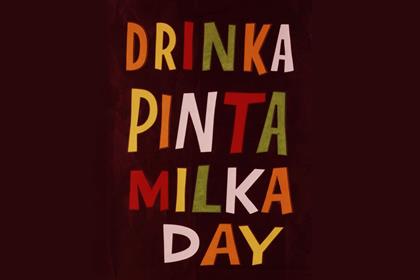 Things you need to know
Mather & Crowther was among the most prolific Layton Award-winners with its "drinka pinta milka day" for the Milk Publicity Council and "go to work on an egg" for the Egg Marketing Board.
All profits from the Layton Awards were donated to Nabs.
The Duke of Edinburgh handed out the Layton Awards in 1960 with his famous tact, claiming that "commerce, not art, is the test of an advertisement".
For one thing, they were Britain's first properly organised annual creative awards scheme. For another, they were the unwitting catalyst for the D&AD Awards that took their place.
The Layton Awards were among the first to judge entries solely on their creativity rather than their effectiveness. Its rule book stated that "in judging advertisements the attention of the panel is confined by the rules to aesthetic considerations only. Copy and campaign considerations are not taken into account."
However, the awards, launched in 1955, were never accepted by creatives with unbridled enthusiasm.
Many thought of them as no more than an exercise in self-interest by C&E Layton, the country's leading advertising blockmaker, which wanted to ensure agencies' heads were not turned by the siren calls of newly arrived commercial TV. The awards were for print ads only.
What's more, they honoured only the agencies that won the awards, not the creative teams that produced the winning work.
"If I'm a creative director trying to find new talent, if I looked at the Layton Awards, I couldn't really tell who the hell did what," the late Bob Brooks, a founding D&AD member, later recalled.
The first D&AD show sounded the death knell for the Layton Awards. In November 1963, they were discontinued.
The new breed of creatives didn't mourn its passing. "Almost immediately, art directors and writers were being contacted by agencies," Brooks remembered. "Slowly, salaries began to rise."
This article was first published on campaignlive.co.uk
comments powered by

Disqus
---