---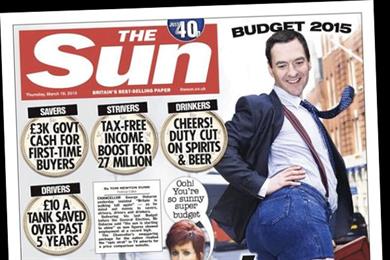 Dave Trott, the executive creative director and author, highlighted the importance of keeping ads simple, at Advertising Week Europe today.
read more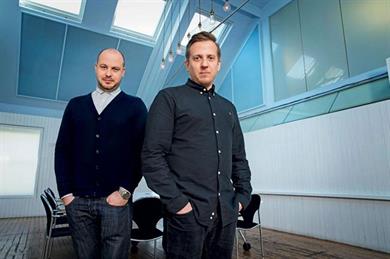 February's winners: Joe Williams and Andy Preston, creatives, Havas Worldwide London Judge: Billy Faithfull, executive creative director, WCRS Winning ad: RB/Durex 'Explore'
read more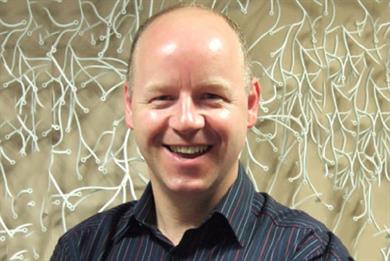 Marketers rushing to get involved in content marketing must guard against creating "unnatural" campaigns, John Lewis marketing director Craig Inglis has warned.
read more
Creative sparks fly on the penultimate day of Advertising Week Europe 2015, and we discover Grayson Perry's thoughts on eclecticism and Grazia editor-at-large Polly Vernon's take on selfies (hint: don't...
read more
Taking the ordinary and making it extraordinary gets our vote every time. And it doesn't get more ordinary than a bus stop, and more extraordinary than an alien invasion. The Pepsi prank is the best big...
read more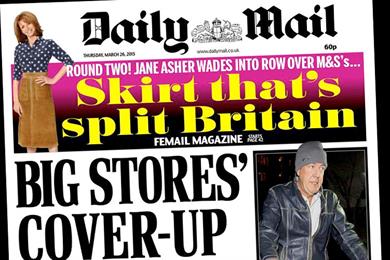 The UK's press market has had another tough trading start to the year, with widespread falls in print circulations and advertising spend, as typified in a financial update by the Daily Mail & General Trust...
read more
It's day one, but we all probably need a break from the madness of Ad Week already. We're guessing that's why so many of you enjoyed having a nose around Proximity's flash new office. Take a break, have...
read more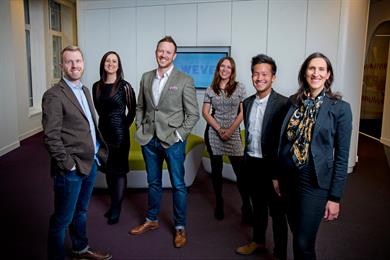 Weve, the mobile specialist, has announced a raft of new hires and promotions under its commercial director, Nigel Clarkson.
read more
Day two of this year's Advertising Week Europe honed in on personal brands, the future of full service agencies and putting a price on content.
read more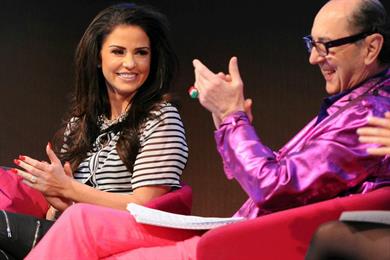 Katie Price, the former glamour model previously known as Jordan, talked about how she has built her brand during Advertising Week Europe in London this morning.
read more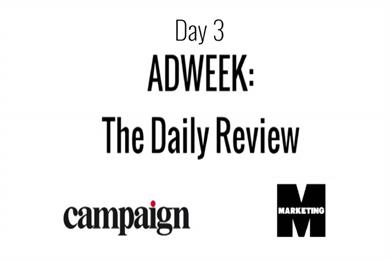 Marketing's Rachel Barnes and Charlotte McEleny reflect on what they learned from the sessions they attended on the third day of Advertising Week.
read more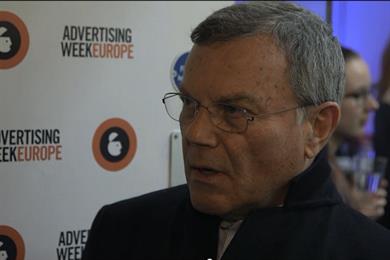 Last year's attempts for a mega-merger of equals between Publicis Groupe and Omnicom collapsed because Maurice Lévy failed to show John Wren "sufficient respect", according to WPP's Martin Sorrell, who...
read more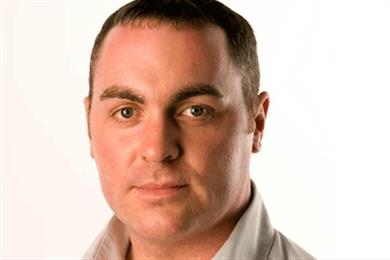 Industry leaders agreed today that creativity and brand marketing will dominate the conversation about programmatic advertising this year but education for brands needed to step-up a gear.
read more
Thousands of jobs across advertising, creative, marketing and media
With over 1.5 million apps vying for your heart in Apple's App Store alone, there are...

read more

The bruised face of a woman is a pretty startling representation of domestic violence. But...

read more

On 21 April, Google will update its algorithm to favour mobile-optimised pages. Google has...

read more