---
Additional Information
---
Content
The Guardian appoints We Are Social for blogger outreach
The Guardian has appointed We Are Social to help promote its blogger outreach activity.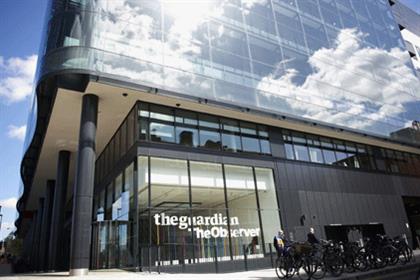 The Guardian: looking to reach bloggers
The agency was brought on board for the 'Six Songs of Me' project, which celebrates the musical bookmarks that have shaped people's lives.

We Are Social's activity aims to encourage participation by music fans across a broad range of musical tastes and will last for three months.

It will encourage them to sign up to the Six Songs microsite where they can create their own playlist, based on six questions about the music that has made them who they are.

The agency's activity will involve approaching influential, high-reach music and lifestyle bloggers, and asking them to choose their own personal six songs.

From here selected bloggers will be given the opportunity to offer their readers these choices on the original vinyl along with a portable turntable to play them on.

To be in with a chance of winning, their readers must create a Six Songs of Me playlist, driving engagement with the microsite.

We Are Social will launch a follow-up campaign in September, which will focus on the results of the initial activity.

Charlene Prempeh, head of digital marketing from The Guardian, said: 'This is a really enjoyable campaign to be involved in and it's great to hear how different people's experiences and emotions are when it comes to music. The work We Are Social is doing will help drive the activity forward among bloggers and their followers; an essential demographic for this campaign.'

Seb Robert, account director at We Are Social, added: 'The Guardian is known for its eclectic music coverage so this campaign is a great fit for it. The activity will resonate with the paper's target audience and we hope that people will really get involved and share their musical experiences with the rest of the world.'
This article was first published on prweek.com
---