---
Additional Information
---
Content
Google Street View to be probed again by watchdog
Google's Street View service is facing a fresh investigation by the information watchdog, after a US inquiry raised new doubts about its handling of data collected by cars taking photographs for the service.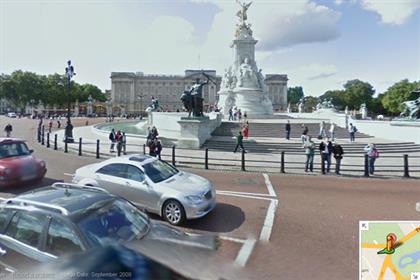 Google: Street Map service comes under scrutiny
The Information Commissioner's Office (ICO) first launched a probe into Google's data collection in 2010 but it was dropped after Google admitted that it had "mistakenly collected" information, such as passwords, email addresses, telephone numbers and other sensitive data, sent over wireless networks from the homes in was photographing.
However a US report by the Federal Communications Commission published in April this year found that Google's data collection was the deliberate work of a Google engineer.
While the engineer was not a full-time member of the team it emerged that he has notified two other Google engineers that he was collecting the payload data, one of which was a senior manager.
The report found that the payload data collected by Google for Street View in the US included IP addresses, full user names, telephone numbers, complete email addresses, email headings, instant messages, login credentials, medical listings, legal infractions and information relating to online dating and visits to pornographic sites.
In a letter to Google's vice president of engineering Alan Eustace, Stephen Eckersley, head of enforcement at the ICO said that following the FCC's findings it "it therefore seems likely that such information was deliberately captured during the GSV operations conducted in the UK.
"During the course of our investigations we were specifically told by Google that it was a simple mistake and if the data was collected deliberately then it is a clear that this is a different situation than was reported in April," he wrote.
The letter calls for information from Google on the what type of personal data was captured in the UK and clarification on when Google managers became aware of the situation, among other requests.
A Google spokesman said: "We're happy to answer the ICO's questions. We have always said that the project leaders did not want and did not use this payload data. Indeed, they never even looked at it."
On Radio 4's 'Today' programme, Peter Barron, Google's director of external relations, said: "We accept there was a failure of management."
Nick Pickles, director of privacy and civil liberties campaign group Big Brother Watch, said: "The investigation must now be pursued with the vigour sadly lacking in 2010, and every effort made to ensure that Google answers the extremely important questions that it has so far avoided.
"Breaching the Data Protection Act is a criminal offence and the law should be applied to Google in the same way as any other company or individual."
The news comes in the same week that Apple revealed its Google Maps rival, which also has street view.
The tech giant has also attracted privacy concerns over reports that it enlisted a private air force with military-grade cameras to take high definition pictures for the service.
Last week Google said it was making improvements to its Google Maps service, including the introduction of 3D maps for metropolitan areas.
Google is also facing pressure from the European Commission, over claims that its search business is anticompetitive.
This article was first published on marketingmagazine.co.uk
comments powered by

Disqus
---