---
Additional Information
---
Content
O2's Sally Cowdry Q&A: 'You can't use advertising to tell people to trust you'
Marketing quizzed O2 marketing director Sally Cowdry about the strategy behind last week's O2 Wallet launch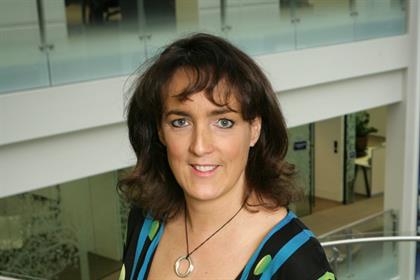 Sally Cowdry: O2 marketing director
What's the strategy behind the Wallet launch?
Our brand strategy is "Fresh thinking, new possibilities". You can't have that kind of brand strategy without the propositions that underpin it – but also to execute it in a way that demonstrates fresh thinking, new possibilities. So we've underpinned that promise with three things already...
The Little Boxes brand ad that sets out the philosophy.
The launch [last year] of Priority Moments, which is changing the way people shop by using location-based, time-based personalised offers, discounts and experiences with our new tariff.
The O2 Wallet, which democratises ecommerce.
How will you market the Wallet?
We will first market direct to our base – profiling customers who we believe will find this most attractive. We've had the soft launch and then in June we'll do through-the-line with the next part of our Little Boxes campaign, complete with a big digital play.
In the original Little Boxes brand ad there were little £5 butterflies coming out of ATMs that was the nod to the campaign coming in June.
This year's philosophy is making our campaigns have no dead end and how they can be really digitally interactive.
How will you identify those existing customers to whom you will sell the Wallet?
Through the phones they have, the behaviour that we see, and then using propensity models. We already have a trial of about 750 people to do really robust testing.
What are the Wallet's customer benefits?
The Wallet democratises peer-to-peer money, which is a whole new customer behaviour, democratising mobile ecommerce and therefore online shopping. It will then migrate to high street shopping as NFC rolls out.
Do you think consumer fears of NFC are well grounded?
The fact that you're using your phone to swipe, versus your card to swipe, is a small customer behaviour leap. At the moment it's about micropayments – you won't be buying a car, but a newspaper or a can of coke.
It's also about the trust you have in your operator and we believe we have the trust of our customers. In terms of confidence, it's an evolutionary step and customers will do NFC with brands they trust.
NFC is in its infancy in terms of high street uptake, though, and the O2 Wallet isn't NFC-enabled...
The challenge for NFC is actually getting customer demand and the supplier technology aligned so that one doesn't get ahead of the other. If NFC technology is not there, so that you can hardly use it in any outlets, you'll have frustrated customers and they will turn off.
So for us it's about making sure we're making sure we're parallel and to be honest, the Wallet does so much more than NFC.
The Wallet will, as the technology develops, and most importantly from my point of view the merchants' technology develops, will evolve into NFC too. So at the moment you have the contactless prepaid card you can swipe and as the technology enables it, the Wallet will migrate to NFC as well on your phone.
When will NFC start to be a real force in UK retail?
The gods that need to align are customer confidence and trust, technology from a handset/SIM point of view and technology in the merchants. If those things don't align, then either the confidence is lost or the expectations fall short.
I often laugh about our industry – our projections are rarely wrong but the timing is almost always wrong.
We're normally right about how customer behaviour and technology will change but we're always over-optimistic on the timing. We've been saying for years that data will take off and then data did take off in a big way.
We will be rolling NFC in our handsets integrated into the Wallet at a speed that's right for customers and as and when the merchants roll out too.
People are [already] trialling small payments. Everyone's waiting for that consumer conversion to happen and then it can move to bigger payments.
It's a very nascent market. You see bits of that value chain coming together. We would argue that we are the only one who has the end to end picture – the peer to peer messaging, the online purchasing, the online comparison and the evolution to NFC.
How have you tackled the security issue?
Through expert advice and experts in the organisation and through having the right level of pin authentication – there are three levels of pin. You have a pin to get in, a pin to send money and a pin to confirm payment.
Thirdly your details are not kept on the phone, they're kept on a remote server. Only the last four digits of your card number are on the Wallet – the rest of the details are on a remote server. If your phone is stolen, you tell us, we block it and [the thief] can do nothing.
Will there be a play on consumer trust in advertising the Wallet?
I don't think you can just tell people to trust you. That's a behaviour you have to elicit and I don't think we'd launch in this space if we didn't believe our customers gave us permission to be in this space. We have had a relationship with customers on money products before – we had a money product which was the pre-paid card – the fastest growing card ever.
You're taking on Paypal, Visa, etc in the contactless payment arena.
Our whole philosophy as smartphones enable you to do anywhere what you used to do only on a PC, is how can we can develop the very best end to end experience.
You don't have to be an O2 customer to enjoy the Wallet but can send money to one another. The planned development is you can buy top ups for your Wallet so if you're with us you will always get the very best experience. And you may get 10% off your top up if you do it through your Wallet, so you can see the marketing benefits in that.
Is the Wallet related to your existing partner brands at all?
In time it will be integrated with Priority Moments – you click through and it offers to pay from your wallet. It's mobilising commerce – providing a great end-to-end customer experience.
You seem to be averaging one big service launch a year.
Last year we launched Gurus and Priority Moments. This year we're developing Priority Moments – which will have an element of crowd sourcing, taking that to the next level. There will be at least one proposition a year.
This article was first published on marketingmagazine.co.uk
comments powered by

Disqus
---