---
Additional Information
---
Content
History of Advertising No 88: The Mackintosh Medal
The Mackintosh Medal, the highest award that Britain's marketing communications industry can bestow on one of its own, is named after its first-ever winner and an artful exploiter of the country's collective sweet tooth.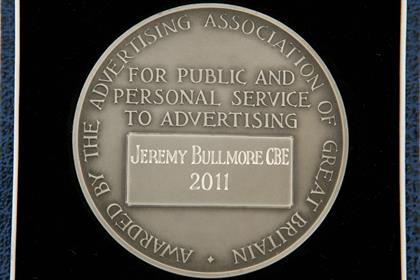 Things you need to know
The medal has been awarded 38 times. Recent recipients include Richard Eyre and Jeremy Bullmore.
In the early 20s, Harold Mackintosh bought seven pages in national newspapers and commissioned comic artists to draw what they imagined the Mackintosh Toffee Town would be like.
The Mackintosh company merged with Rowntree in 1969. Rowntree Mackintosh was sold to Nestlé in 1988.
Harold's great grand-daughter is Made In Chelsea's Millie Mackintosh.
Harold Mackintosh, the first Viscount Mackintosh of Halifax, was the boss of the confectionery company John Mackintosh & Sons – the owner of such famous brands as Quality Street and Rolo – and the son of John Mackintosh, the self-styled "toffee king", who began making toffee in 1890.
John was quick to understand the power of marketing and PR – by 1902, his company was running coupon competitions and national press ads – and Harold inherited his father's enthusiasm.
Harold ensured that savvy marketing and consumer research became the com­pany's hallmark – and it resulted in a lifelong passion for advertising and its power.
It also led to a stint as the president of the Advertising Association from 1942 to 1946. Five years later, he received the first Mackintosh Medal, for "outstanding personal and public service to advertising".
The medal was awarded for his work in organising the AA's 1951 International Advertising Convention – the largest UK event of its kind ever held. It drew 2,824 de­legates from 38 countries to Westminster's Central Hall and was seen as symbolic of Britain's emergence from post-war austerity to economic affluence.
The convention attracted a formidable line-up of speakers – none more so than Lord Beveridge, who laid the foundations of Britain's welfare state. He spoke up for advertising but warned delegates: "Those who conduct advertising shall take service to the consumer as their over­riding purpose and shall recognise responsibilities for what they say and how they say it."
This article was first published on campaignlive.co.uk
comments powered by

Disqus
---