---
Additional Information
---
Content
History of advertising No 96: John E Powers' Wanamaker ads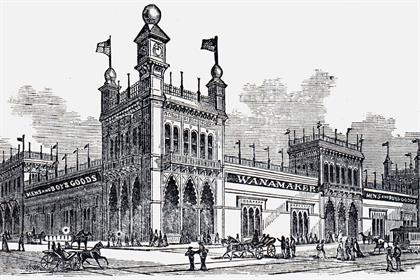 Things you need to know
Powers' candid approach sometimes caused tensions with his employers. Wanamaker fired him in 1883, rehired him the following year and fired him again in 1886.
Powers said: "The first thing one must do to succeed in advertising is to have the attention of the reader. The next thing is to stick to the truth, and that means rectifying whatever's wrong in the merchant's business."
By the 1890s, Powers was earning more than $100 a day as a copywriter.
Calling John E Powers the father of modern creative advertising is no hyperbole. Nor is it any exaggeration to proclaim him the pioneer of tell-it-like-it-is copywriting.

Born in 1837, Powers might arguably lay claim to being the world's first full-time copywriter. He was stern and reticent, with a penchant for plain speaking that didn't endear him to many people.
Even his one-time employer, the department store owner John Wanamaker, described him as "the most impudent man" he had seen.
His style was epitomised in one of his most famous ads for Wanamaker. Asked to create something to get rid of the store's surplus of "rotten gossamers" (light gauze-like fabrics), Powers simply wrote: "We have a lot of rotten gossamers and things we want to get rid of."
On the day the ad appeared, Wanamaker's customers had bought the store's entire gossamer surplus by noon.
Later, when hired by a near-bankrupt Pittsburgh clothing company, he told his client: "There's only one way out. Tell the truth."
His resulting ad read: "We are bankrupt. This announcement will bring our creditors down on our necks. But if you come and buy tomorrow, we shall have the money to meet them. If not, we will go to the wall." Impressed by the directness of the ad, people rushed to save the store.
The ad showed his passion for telling the truth at a time when advertising had little regard for it. He limited his copy to 100 words and used neither illustrations nor fancy adornments. "Fine writing is not only intellectual, it is offensive," he once declared.
This article was first published on campaignlive.co.uk
comments powered by

Disqus
---