---
Additional Information
---
Content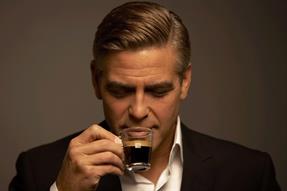 The over-50s are a fast-growing demographic controlling four-fifths of the UK's disposable wealth. So why do advertisers continue to ignore them, Stefano Hatfield asks.
More
Related stories
Latest analysis
As brands help address the dearth of coding skills among young people, so opportunities are ­opening up for them to forge a lasting relationship with a generation, writes Alex Brownsell.

Spencer McHugh, EE's marketing director, on a period that has taken him from fibreglass-cow 4G Wi-Fi hotspots at Glastonbury to helping a grandmother Skype and send texts for the first time.

Masters of their own identity or unfettered narcissism on a global scale? Nicola Kemp asks if the selfie bubble will ever burst. We are in the midst of a new kind of devotion; a generation of digital natives are collectively worshipping at the alt...
As Apple's top global marketer, Philip Schiller is the envy of the marketing industry - but not everything is plain sailing for the man dubbed Steve Jobs' "mini-me", writes Shona Ghosh.
Wimbledon may have fewer attendees, but it leads the way against the US Open when it comes to social media, writes Andreas Plastiras, senior analyst at We Are Social.

In our latest 'Bums on Seats' video offering advice from the UK's leading marketers, we ask which agency they listen to first - their media agency, creative agency, digital agency, content agency or PR agency?

John O'Keeffe, WPP's worldwide creative director, talks to Kate Magee about Cannes, creativity and why he must learn to use provocative soundbites.
Although the overall sector performed poorly, the traditional, more upmarket magazines are faring well. By Jane Wolfson.

Feeling tired? It s probably because you are spending more time using your tech devices than sleeping. At least that s what a survey from Ofcom suggests. It found that adults spend an average of eight hours and 41 minutes a day texting, talking, typi...
If there was a time that British advertising proved it could be an overwhelming force for good, it was surely during the government s high-impact Aids awareness campaign. Almost three decades after it first shocked millions of TV viewers with its i...
What did you create for the show? Play the World is essentially an instrument where, when you press a note, it finds that note in a radio station from around the world. It sounds musical but also a bit cacophonous, as if you are tuning the radio, an...

The publisher's new chief executive is a departure from past leaders - and innovation is top of her agenda. By Arif Durrani.
History of advertising
Social Tracker
Brand barometer
---