---
Additional Information
---
Content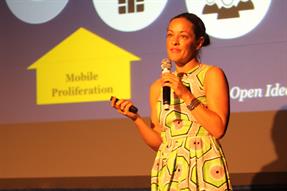 Last week, the IAB hosted its first-ever content marketing conference. Clare O'Brien reports on the event's highlights.
More
Related stories
Latest analysis
Alexandre Gama wanted Neogama/BBH's offices to tell the agency's story, which meant starting from scratch and calling on Brazil's top architects and graphic designers.

Will Mark Lund be able to turn around the fortunes of McCann Worldgroup UK when he takes the hot seat as chief executive in October? John Tylee assesses the scale of the diplomatic test that lies ahead.
Campaign asked some of today's agency chiefs to pinpoint the skills and characteristics that will be required of tomorrow's adland leaders and to discuss the challenges they are likely to face as the industry evolves.

The company might have spent the past couple of years in an acquisition frenzy, but what's the strategy? By David Benady.
Should advertisers dive head first into opportunities around tailored, real-time communications, Arif Durrani asks.

It was news that had production houses jumping for joy. Last week, the BBC announced plans to change how it commissions commercial production work, and will end its exclusive deal with Red Bee Media in 2015. Clip-based trails will be produced in-hous...
As "churnalism" and brand journalism grows, the media outlets with a real point of difference stand out a mile. And so it was with Channel 4 News and the presenter Jon Snow, who spoke openly about the human tragedy behind the politics in Gaza. His ...

At a time when most of adland would rather forget its long and contentious association with tobacco, it would probably prefer not to be reminded of the product s pioneering place in its history. In 1897, Thomas Edison s production company created t...

Tell us about the film. Last summer, more than 30 people lost their lives to drowning in just seven weeks. Many of them were young men and boys. We developed a hard-hitting film targeting 11- to 15-year-olds as well as primary-school-aged children t...
Technology is rapidly becoming public enemy number one among some parents, and brands should be forewarned, writes Nicola Kemp.

As Procter & Gamble makes the job title a thing of the past, Kim Benjamin asks whether marketing directors are becoming an endangered species

Social networks are fuelling social anxiety on an unparalleled scale and brands are in the firing line, writes Nicola Kemp.
Social Tracker
Brand barometer
---