---
Additional Information
---
Content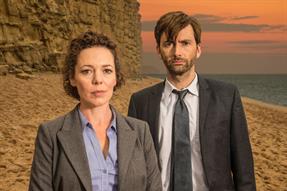 An all-round performance sees the ITV sales team top this year's commercial TV broadcaster rankings, while the deal-makers at Channel 5 are honourable runners-up, Maisie McCabe writes.
More
Related stories
Latest analysis

Lego Hailed as a "game-changing idea", the Lego ad break featuring famous ads recreated using Lego pieces not only proved to be a striking piece of branded content for The Lego Movie , it also allowed brands to associate themselves with a majo...

Volkswagen Volkswagen underscored its innovative credentials through the novel use of music in a campaign aimed at beating back the premium marques invading its territory and seeing off threats from Kia and Hyundai. Working with Tribal DDB and Un...
Sainsbury's Research that showed 88 per cent of parents worry about the cost of keeping their children entertained during the school holidays was the inspiration for Sainsbury s summer media strategy. The finding led to the creation of "boredom b...
Lucozade Lucozade brought Brazil s hot and humid conditions to London in a novel bid to raise its game during the World Cup, of which Powerade, its biggest competitor, was an official sponsor. Grey and MediaCom combined to create the Lucozade Spo...

Global Radio In a market where squeezed budgets provide a perpetual challenge, Global Radio has enjoyed its best-ever year in which its national sales team generated more than two-thirds of the group s 230 million revenue. Global believes the sc...
Channel 5 The value added to Channel 5 through its commercial innovation was shown when the broadcaster was sold to Viacom in April for 450 million 347 million more than Northern Shell paid for it less than four years earlier. The price ref...

Specsavers Specsavers went into partnership with Penguin, Britain s biggest crime-fiction publisher, in a successful bid to raise awareness among readers in general and lovers of crime thrillers in particular. The initiative followed research tha...

Microsoft Windows Phone Consumer attitudes to the Windows Phone 8 tile-based operating system are similar to attitudes towards Marmite Android users either love it or hate it. However, tests showed that most consumers who experienced the WP8 w...

Ocean Outdoor A 14 per cent growth in Ocean Outdoor s market share reflects the success of a sales team that has grown in confidence in a sector dominated by big international players. That success is embodied in the team s approach to business, ...
Idea Bank Idea Bank, a medium-sized Polish bank working mainly with small-business owners, has seen business boom as a result of a novel campaign that didn t break the bank. It offered free advertising to customers, most of whom are rarely able t...

Home Office With thee-quarters of teenage girls said to experience either physical or emotional abuse from boyfriends, the Home Office drafted in actors from the TV soap Hollyoaks to tackle the issue. Their use was in response to what was seen ...

Bulmers Enjoying a glass of wine while listening to classical music is a lot of people's idea of bliss. With Ofcom's product-placement rules relaxed, Global Radio's Classic FM team worked on exploiting this natural link for Laithwaite's Wine and em...
History of advertising
Social Tracker
Brand barometer
---