---
Additional Information
---
Content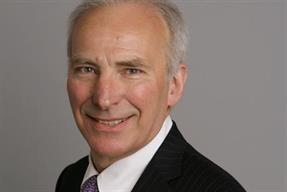 It used to be a defining feature of economic recessions that lots of people went bust. But this time it is different.
More
Related stories
Two decades ago when I was an executive at Associated Newspapers, the company decided to bring in an incentive bonus scheme for its senior management - but only after a long period of resistance by the chairman and major shareholder Lord Rothermere, ...
It has become apparent in the past few months that Britain has huge reserves of gas that could be exploited by fracking - pumping chemicals and water deep underground at very high pressure to force open the rock and release the gas.
You may not have heard of Mike Bell, but for years he was a senior regulator with the Civil Aviation Authority.
The head of one of the big consultancies recently asked me who were the bloggers for whom I had most respect. Rather than answer I asked why he wanted to know.
At the beginning of last month my attention was caught by a press release from Warwick Business School.
When two or more companies are competing in an auction to buy a third business, the investment bankers and accountants will do a forensic examination of rivals' accounts in the hope of uncovering signs of weakness.
At a presentation given in Washington last week by one of the PR firms active on the US political scene, one could not help being struck by the gulf between the official figures and the public mood.
If a century ago the index of the cost of intermediation (the amount taken by middlemen) in the retail and financial sectors was taken as being 100, by the present day in retail it would have plummeted to one.
The latest trading update from the London Stock Exchange illustrates yet again how lean the pickings in financial markets are and how tough therefore the environment is for financial PR firms.
In a court case earlier this month, it was alleged that as many as one in seven road accidents in this country have been deliberately staged so those responsible can claim personal injury on the other party's insurance.
---