---
Additional Information
---
Content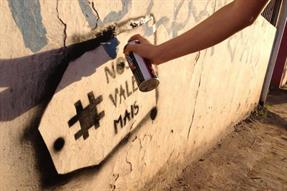 Leaving your desk job is never easy, but if taking a sabbatical to work with an NGO in a foreign country means you come back a fresher, stronger marketer, then nothing should hold you back from the experience, writes Sarah Walker.
More
Related stories

The results are in­ - PRWeek unveils the best employers in the PR industry today.
Is it time to finally stop talking about the recession? People working in the creative sector have suffered years of pay freezes, increased workloads and low confidence about job prospects.

The days are gone when you could sit back and wait to be trained. CIPR senior policy and PR officer Andy Ross advises you to get ahead by planning your own training.

Switching from PR to comms consultants is facilitated by recruiting widely read digital mavens from a range of backgrounds, who have an affinity with our organisational culture

The recruitment process should be a genuine two-way conversation. Use it to explore what really matters to you, because that's what can turn a good job into one you love.

I watched TV for Britain on Christmas day. I spent hours sofa-bound, doing my best to improve my average hours viewed to somewhere near the UK average.
Brand Republic on YouTube
Courses and training

Harnessing gazelles? Realising innovation through corporate venturing. By Dr Gary Dushnitsky, associate professor of strategy and entrepreneurship at London Business School.
The course is intellectually challenging and focused on developing the critical thinking and creative and collaborative skills necessary for a successful career in marketing management.

The end of the year is an important time for all of us, of course, but for hundreds of marketing professionals there is an added reason to be cheerful.
Freek Vermeulen, associate professor of strategy and entrepreneurship at London Business School, on what strategy is not.

LSBF offers a range of marketing courses, from short and executive programmes to professional and postgraduate qualifications. The portfolio includes several specialisations, all designed to give students and professionals control over the direction ...
How I got here: tips from the top

Kelly Phillips, senior events manager at EE, started working at Orange more than six years ago before the brand's merger with T-Mobile in 2010. She talked to Event about being a football fan, keeping a cool head and and her work on EE Live, an experi...
Sharon Olver, business development manager and commercial manager at UniSpace Sunderland, has been in the role for the last five years. She talked to Event about her bakery/butchery past, learning as much as possible and the benefits of being a holis...
Liz Taylor, managing director of corporate events company Taylor Lynn Corporation in Manchester, set up the company almost 20 years ago. She talked to Event about working from the bottom up, her desire to work in a creative business and wanting to be...
by Nick Wells, 17/04/2014
by helenbrown, 17/04/2014
by helenbrown, 17/04/2014
Industry secrets
One simple move could improve everyone's work day, writes Claire Harrison-Church, category business director, Premier Foods
Susan Aubrey-Cound, chief executive, ecommerce, at A&N Media (DMGT).
Katie Sheppard, director of marketing and relationships at Match.com.
Brand manager Q&A
Latest people moves
---