---
Additional Information
---
Content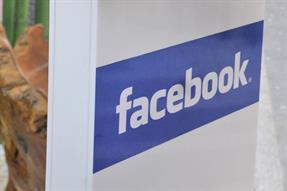 Facebook's global advertising revenue grew 82 per cent year on year to $2.27 billion (£1.35 billion), in the first quarter of 2014, representing the platform's strongest advertising growth in nearly three years.
More
Related stories
Latest company news
Haymarket Media Group, the independent publisher of B2B and B2C titles such as Campaign and What Car?, has revealed a group turnover of £318.2 million for the 18-month period to 30 June 2013, with an EBITDA of £30.8 million.
Chime Communications has posted pre-tax profits of £25 million for 2013, down two per cent year on year despite an 80 per cent boost in operating profit in the division housing VCCP.

M&C Saatchi has reported pre-tax profit of £18.6 million in 2013, up 7.5 per cent year on year, after UK revenues increased by 13 per cent, led by "exceptional growth" from CRM and mobile.
Trinity Mirror, home to the Daily Mirror, Sunday People, Liverpool Echo, and the Manchester Evening News, has reported a 2.6% lift in underlying pre-tax profits in 2013, after cost savings and digital investment.
What do you think is the peak time for jogging in the UK? Saturday morning, perhaps, when people have more personal time. Maybe Sunday afternoons?
WPP, the owner of the Ogilvy & Mather and MediaCom networks, has reported pre-tax profits of £1.30 billion in 2013, up 19 per cent year on year, as UK revenue climbed by 11 per cent.

Publicis Groupe, the owner of Saatchi & Saatchi and Starcom MediaVest Group, had a "record year" in 2013 with pre-tax income up nine per cent despite revenue softening in the final three months.

Havas has reported revenue of €514 million (£419.8 million) in the final three months of 2014, down two per cent year on year despite its UK businesses reporting an "excellent fourth quarter" with revenue up by 18 per cent.

Omnicom Group, the owner of the BBDO and OMD networks, has said its merger with Publicis Groupe might not take place until the third quarter of this year, as it reported its pre-tax income increased by less than one per cent in Q4.
DMG Media has reported that digital ad revenues for Mail Online increased by £5 million (48%) to £14 million in the last quarter, more than offsetting the £1 million drop in print ads at the Daily Mail and Mail on Sunday.

Trinity Mirror has issued a profit upgrade after trading in November and December was better than anticipated.

Google's UK revenues reached $1.5 billion (£910.5 million) in the final three months of 2013, up 15.4 per cent year on year.
Global Radio increased its commercial revenues by five per cent year on year in the 12 months to 30 March 2013, but increased interest and charges caused its pre-tax losses to stretch by six per cent.
News UK, owner of The Times and The Sun newsbrands, has posted £100 million-worth of pre-tax losses for its subsidiaries for the year to 30 June.

Pre-tax profit at Mother Holdings fell nearly 20 per cent, from £6.9 million to £5.54 million, in 2012, after what the directors called "another challenging year".
---