---
Additional Information
---
Content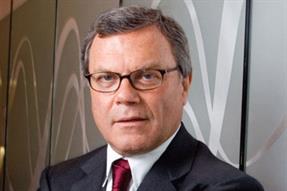 WPP's third-quarter revenues rose 3.1 per cent to £2.8 billion, according to the company's trading report.
More
Related stories
Latest company news

Jeremy Darroch, the chief executive of BSkyB, took home £4.9 million in the 12 months to the end of June 2014, less than a third of the £17 million he was paid a year earlier.

Publicis Groupe's UK revenue declined by 2.6 per cent on an organic basis in the third quarter, while the group's worldwide revenue growth was hit by the a "sluggish" global economy.

Google has reported revenue of $1.6 billion (£1 billion) in the UK in the third quarter of 2014, up 17 per cent from the same period last year, as global revenues surged 20 per cent.
M&C Saatchi has reported pre-tax profit of £8.5 million for the first half of the year, up £1.2 million year on year.

STV, the channel-three licensee in Scotland, has reported pre-tax profit of £8.4 million in the first half of 2014, up 35.5 per cent year on year.

Chime Communications, the owner of VCCP, reported profit before tax of £9.6 million in the first half of 2014, more than 15 times what it made a year earlier, after the World Cup and other tournaments boosted its sports arm.
The independent agency attributed organic growth increases to client wins across regions, including SAS in the UK and Ireland, Nikon, Spotify, and Zumba Fitness.
Trinity Mirror has reported "good progression" in its half-yearly results today, with digital revenues rising nearly 50% and falls in print ads slowing.

Publicis Groupe has reported its UK revenue declined by almost 2 per cent in Q2 2014, following reductions in the retail sector and the impact of the decline of the phone manufacturer Blackberry.
ITV is believed to have landed Sony as a multimillion-pound sponsor for this summer's World Cup and is in final talks to secure alcohol and finance brands.

Channel 4 narrowed its deficit to £16 million, down 41 per cent year on year, despite overall revenue declining by two per cent.
Channel 4 is expected to post multimillion-pound operating losses for 2013 in its annual report tomorrow on the back of flat advertising revenues and ongoing investment in original programming.

WPP, the world's largest marketing communications group, has reported revenue up 1.5 per cent in the first quarter of 2014 after a negative impact of exchange rates, but continued strong like-for-like growth in the UK and North America.

Facebook's global advertising revenue grew 82 per cent year on year to $2.27 billion (£1.35 billion), in the first quarter of 2014, representing the platform's strongest advertising growth in nearly three years.
Haymarket Media Group, the independent publisher of B2B and B2C titles such as Campaign and What Car?, has revealed a group turnover of £318.2 million for the 18-month period to 30 June 2013, with an EBITDA of £30.8 million.
---