---
Additional Information
---
Content
Danny Rogers, editor, Campaign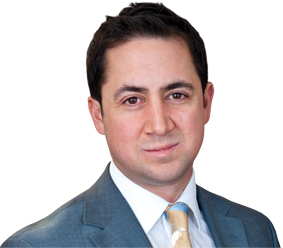 I recently asked an Omnicom leader: if they could work at any other agency, which would they pick? "One of the more progressive ones," I was told. "One that is culture-based and stands for something." Interestingly, the only agency cited outside of t...
More
Related stories
Having recently sung the praises of traditional TV, albeit an evolved model, it's important to posit an alternative view of filmic communication in 2014.
At first glance, ITV's strong 2013 annual results this week suggest a return to the fine old days of TV advertising. A 30 per cent increase in profits? Is this a case of recession over, let the good times roll again?
With the EE Baftas last Sunday, we are near the peak of the movie season. The media moguls are all in London - the creators of such visual spectaculars as Gravity and The Wolf Of Wall Street.
On my mind this week is "collaboration". There are two dictionary definitions: one inauspiciously linked to some French officials during the Nazi invasion; the other - "working together, especially in a joint intellectual effort" - a cause well worth...
I've read a few articles in recent months about the "death" of social marketing. We columnists have a penchant for premature obituaries. I recall football being condemned as a "dying sport" after tragic events in the 80s. Some condemned radio to deat...
Humour me for a minute. Suspend your natural scepticism. Believe me when I say a group of senior ad/media folk were moved deeply last week when Bill Gates addressed a well-known London club.
"Promote and protect." Richard Edelman - the chief executive of the eponymous, and world's biggest, PR network - summed it up perfectly for me over breakfast this week. It was the day before the World Economic Forum in Davos and the launch of Edelman...
If the period 2009-2013 in advertising and media reflected "austerity Britain", how can we begin to define the next five years?
We start 2014 with an observable spring in our step. Consumer confidence - the lifeblood of commercial creativity - is on the rise. Meanwhile, the plethora of companies reviewing their brand communications this month highlights a renewed vigour withi...
Danny Rogers editor, Campaign Campaign s Annual is the definitive judgment on the year in advertising and media the agencies, the people, the campaigns that have truly shone; those that have defined the UK business during 2013. And, believe...
"This could be the death of this industry," one of the UK's most senior ad executives told me last week.
Publicis Groupe's unexpected purchase of Walker Media - completed this week - was a stark reminder of the pressure that the Publicis boss, Maurice Lévy, continues to feel in a year when he engineered the most audacious merger in advertising history.
---