---
Additional Information
---
Content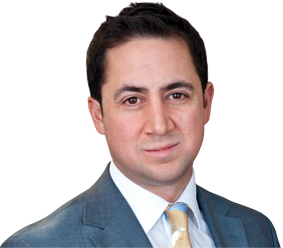 As 2014 hurtles towards its finale, all advertising data points to a year of two halves - part-fuelled, aptly enough, by football.
More
Related stories
Adspend news

After rolling out a series of tools to collaborate with agencies better and focusing on its video ad offering, the world's biggest social network became a grown-up advertising medium in 2014.

John Tylee reviews a year that will be remembered for the failed mega-merger, long-term relationships that moved on and goodbyes that came too soon.

ZenithOptimedia has forecast the UK's measured advertising expenditure increased 5 per cent in 2014, and is set to grow a further 6 per cent in 2015.
ZenithOptimedia has downgraded its global ad forecast by 0.4 per cent, citing decline in advertiser confidence related to the conflict in Ukraine and the weak Eurozone.
Advertising expenditure in measured media is expected to rise 6.3 per cent in 2014 after a better than expected recovery, according to today's forecast from WPP's Group M.
The latest Wave survey from UM suggests why brands are still struggling to make content viral.
The agency recently threw open its doors to leaders in tech and media as it begins to redefine its offer, Ed Owen reports.

The creative bar must be raised if mobile is to deliver a truly great campaign this December, Greg Grimmer argues.

Mark Connolly, chief revenue officer and VP international at AudienceScience, on gaining control of your digital adspend
New business leagues

28 November 2014: No changes this week in the creative league.

28 November 2014: The7stars lands the combined James Villa Holidays and Hoseasons account, as well as the Gala Interactive business.
League tables

The technology PR sector continues to grow as it adapts to changing requirements from clients. Lynsey Barber looks at the best performing tech agencies' fortunes last year.

As the market matures, clients are investing increasingly in digital PR, but demanding more for their money. Kate Magee looks at the fortunes of the best performing agencies last year.

Gratterpalm remains number one in the top 30 regional agencies 2013, ranked by Nielsen.
MediaCom holds on to the top spot in the top 50 media agencies, ranked by Nielsen.
Market data
Newspaper ABCs
Magazine ABCs
---