---
Additional Information
---
Content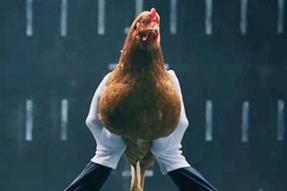 Is Mercedes-Benz making the best use of social in its push to target younger consumers?
More
Related stories
Adspend news
The UK unit is thought to be targeting £95 million in adspend this year as it hones its commercial offering.
Confidence among UK marketers remained high in the fourth quarter of 2013, according to the latest IPA Bellwether Report, with a net balance of 11 per cent of companies increasing their advertising budgets during the last three months of 2013.
UK mobile advertising spend will break the £1bn mark this year after a 126% year-on-year increase, according to predictions from eMarketer.

Ongoing investment in digital outdoor sites has helped the sector to build on the highs of the London 2012 Olympics and achieve unexpected growth of 2% in 2013.

UK adspend is now predicted to increase by seven per cent in 2013 and top its pre-recession peak in 2007, according to WPP's Group M, which has doubled its growth forecast.
TV adspend

ITV has forecast its spot ad revenue will rise 5-6 per cent year on year in the four months to April as it prepares to launch ITV Encore and ITVBe.

The unexpected revival and boom in television advertising in the second half of 2013 has been supported by new forecasts from ZenithOptimedia today.
BT and BSkyB's pay-TV marketing war has prompted ZenithOptimedia to upgrade its UK TV adspend forecast to 2.9 per cent year-on-year growth for 2013, after predicting a flat market as recently as June.
New business leagues

18 April 2014: MEC enters the league at number one after winning BGL Group.

11 April 2014: No changes in this week's table, with WCRS remaining at the top.
League tables

The technology PR sector continues to grow as it adapts to changing requirements from clients. Lynsey Barber looks at the best performing tech agencies' fortunes last year.

As the market matures, clients are investing increasingly in digital PR, but demanding more for their money. Kate Magee looks at the fortunes of the best performing agencies last year.

Gratterpalm remains number one in the top 30 regional agencies 2013, ranked by Nielsen.
MediaCom holds on to the top spot in the top 50 media agencies, ranked by Nielsen.
Market data
---