---
Additional Information
---
Content
SXSW 2014: 'Participation' will underpin everything this year
Ben Essen, head of planning at iris, the creative innovation network which will be delivering six panels at this year's event, gives his perspective on how "participation" will underpin the big SXSW trends for 2014.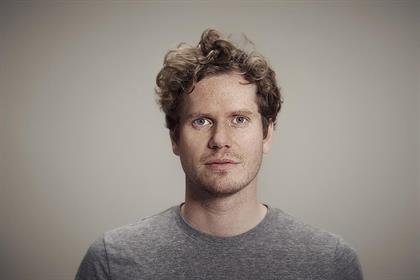 Ben Essen, head of planning, Iris
Next week 30,000 startups, brands, agencies and tech nuts will descend on Austin, Texas for the annual geek-pilgrimage to SXSW Interactive. Whether you go to schmooze and drink, or for the 800-plus sessions, it's always a good opportunity to spot the trends and spot the bullshit. For what it's worth, here are my predictions:
The future of media is participative
It's the 'House of Cards' story – the show whose concept was extrapolated from viewing data on the Netflix platform. Producers are increasingly crunching viewer data to create storylines they can be sure will catch on. As viewers turn to users, we will become mobilized to shape our entertainment the way we want it.
This trend will be explored in depth at this year's SXSW. Dana Brunetti ('House of Cards', 'The Social Network') will be asking if 'We are all producers now'? while Jade Raymond of Ubisoft will be exploring the growing impact that the participation mechanics of gaming culture is having on entertainment.
At the sharper end of viewer participation, Hot YouTuber Tyler Oakley will partner with Ze Frank of Buzzfeed to explore the role of Super Fan communities are playing in shaping the content they produce.
From consumer to user
From fitness bands to smart clothes, wearable technology was already the buzzword of CES and will be a major theme at SXSW. As uptake of these tracking devices accelerates, we will soon be adding an extra dimension of participation data to our already hyper-connected lives.
Millenials are a generation to have grown up with the idea that through active participation they have the power to shape the world to meet their ends.
This creates new opportunities for the Participation Brands who understand this new paradigm: the ones who see their consumers closer to the way software companies see their users.
In The Future of Networked Humans, we will understand the opportunities that 'body computing' will create for users to control and manage their health, homes and lives. Meanwhile, iris will be exploring whether the Quantified Self can help humans reach a higher level of self-actualisation.
Meanwhile Tony Conrad of about.me will discuss the evolution of online identity and Julian Assange will be virtually present to discuss the concept of the 'Internet Nation' and Biz Stone of Twitter will talk about what's next for collaborative networks
The participation generation
Millenials are a generation to have grown up with the idea that through active participation they have the power to shape the world to meet their ends. These are individuals born into a culture of creativity and collaboration and whose approach to work, life and brands reflects this. A huge strand of SXSW 2014 will be focused on how to harness these instincts to solve the next wave of challenges facing businesses and the world at large.
In this context, the Founder of FEED will explore the ongoing growth of social business, while Blake Mycoskie of TOMS will explore the importance of Creative Innovation for business through the idea that 'doing different' is as important as 'doing good'.
Pete Cashmore of Mashable will explore the way the fresh perspective of Milennials is changing business and the workplace, while 'Creativity is the new Literacy' is among the many panels exploring how education must evolve to help future generations thrive.
This article was first published on marketingmagazine.co.uk
comments powered by

Disqus
---