---
Additional Information
---
Content
Government targets young men in pubs with drink-driving mobile message
The Department for Transport (DfT) is delivering adverts to the mobiles of men aged between 18 and 29-years-old when they are in a pub to raise awareness of its Think! drink drive initiative.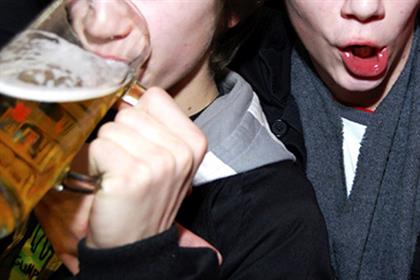 Male drinkers: Government targets pub goers with Think! campaign
Mobile ads are running until the end of August and will target only men in the correct age range who are in pubs between 6pm to 11pm on Fridays and Saturdays.
The DfT is using demographic and location based data provided by BlisMedia to deliver the ads as it seeks to avoid wastage and deliver a more effective campaign.
Attempts to deliver more effective campaigns come after the Advertising Association blamed an increase in drink driving deaths to cuts in government ad spend.
The DfT estimates published at the beginning of the month suggest that drink-driving deaths increased by 26% in 2012, bucking a long-term downward trend.
The Government has cut spending on road safety campaigns from £19m in 2008/09, to just £4m in 2011/12, which represents an 80% spending reduction.
Greg Isbister, chief executive officer and founder of BlisMedia, said: "Provisional data shows that drink driving death rates are 25% higher than in 2011 and we were keen to raise awareness of the risks using our intelligent targeting technology to try and help reduce this figure.
"We have proved with previous campaigns that targeting audiences according to their location, demographic and at the right time of day significantly increases the click through rate (CTR) of digital campaigns."
Mobile activity includes an ad acting as a scratch card that warns young men about the potential consequence so drink-driving and links to a video and further information about the Think! campaign.
The mobile campaign targeting men in pubs comes after the DfT launched a TV ad filming young men in a pub toile as a lifelike mannequin is propelled through the mirror to emphasise the horror of a road accident.
Shock tactics were used as the government attempts to reinforce the dangers of drink-driving with a traditionally ad-weary demographic.
This article was first published on marketingmagazine.co.uk
comments powered by

Disqus
---