---
Additional Information
---
Content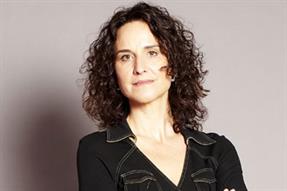 If there is one theme that emerges from the marketing stories of 2013, it is "trust".
More
Related stories
We have long been used to the idea of studying consumers. It's a given. Marketers accept that the way to success is through insight into their lives and needs.
So you've emerged from the global workshop and set down your new brand in its pyramid, onion, or whatever happens to be your preferred model.
Attention young marketers. Here is a proposal to put in front of your chief marketing officer, aka the boss. You want a budget, a big one, to undertake some new consumer research. When asked what you wish to learn, your answer is simple: "I don't kno...
Marketers must ditch the buzzwords and jargon and start to speak in plain English if they want to continue to talk to brands about achieving 'clarity'.
It is time for agencies to understand that procurement professionals consider far more than just the lowest price when making purchase decisions.
Many marketers fear private-equity backers; however, despite often very different approaches, both parties have the same goal - the strongest possible brand.
Far from sparking a national debate, the Andrex 'scrunch or fold' campaign appears to have united - and perplexed - most observers.
It is easy to get swept up in the developing online conversation about marketing theory, but we overlook the contribution of pioneering thinkers at our peril.
When supply-chain issues mean brands no longer seem to stand for what they claim, it is time for marketers to ensure that their products keep their promises.
Mystery shoppers are, ostensibly, employed to check that a brand's customer charter is being lived up to, but could the budget for them be better spent elsewhere?
Reports of the death of the written word in marketing have been exaggerated: in fact, wordcraft has never been more important to brand communications.
The food industry is fair game for critics on issues such as food waste, but researchers and consumers are not subject to the same level of scrutiny.
---