---
Additional Information
---
Content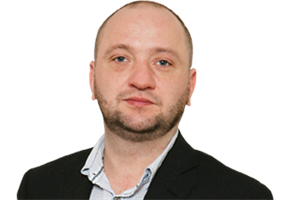 Ogilvy & Mather seemed to pre-empt our School Report last week. In the same issue that we suggested a period of management stability at the agency wouldn't go amiss, the stars aligned and the news that the relatively unknown Cheryl Giovannoni would t...
More
Related stories
The incredible size of the industry's heart was evident last week at the charity fundraiser and evening of celebration of the life of Nick Milligan.
There's nothing an agency needs more than a lying, cheating creative director. That seemed to be the implication from a research report published last week that attempted to link dishonesty and creativity, and found that cheats are more likely to com...
It's almost 11 years to the day since James Murphy became Rainey Kelly Campbell Roalfe/Y&R's first managing director.
Did you watch Channel 4 s The Jump ? No, me neither. But, from what I gather, the most interesting part about it was the insight into how "me too" commissioning (something that is prevalent at the moment) works. You can almost picture the scenes a...
Helen Goodman took time out from charging the taxpayer for accountancy help in filling in her tax forms (a revelation just exposed in the papers) to deliver a rather astonishing speech at last week's Lead 2014 conference.
Last week, on Campaign's front page, the French creative duo Frédéric Raillard and Farid Mokart provided an amusing lesson in how to respond to clients that decide to put their business up for review for no apparent reason. "The new Wrangler guy does...
One could argue that the appointment of Dylan Williams as the global chief strategy and innovation officer at Publicis Worldwide tells you as much about Mother as it does about the Publicis network itself.
With the departures of David Jones, Hugh Baillie and then Matthew Charlton and Neil Dawson all in the space of a week, 2014 has got off to quite a spectacular start.
It's nearly Christmas, so time for the traditional positive missive - but, in this instance, I genuinely think it's warranted.
If it were just a coincidence that Joint London chose to launch the "new" TSB with the tale of its benevolent philanthropist founder, the Reverend Henry Duncan, in an ad called "the story", it now looks a rather ironic and poignant one in the light o...
---