---
Additional Information
---
Content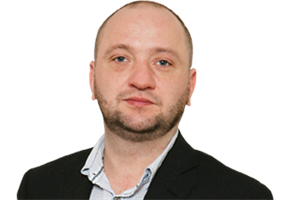 Ogilvy & Mather seemed to pre-empt our School Report last week. In the same issue that we suggested a period of management stability at the agency wouldn't go amiss, the stars aligned and the news that the relatively unknown Cheryl Giovannoni would t...
More
Related stories
It's nearly Christmas, so time for the traditional positive missive - but, in this instance, I genuinely think it's warranted.
If it were just a coincidence that Joint London chose to launch the "new" TSB with the tale of its benevolent philanthropist founder, the Reverend Henry Duncan, in an ad called "the story", it now looks a rather ironic and poignant one in the light o...
Paul Brazier's decision to stand aside and take on a chief creative officer and chairman role at Abbott Mead Vickers BBDO came a little too late to save Thiago de Moraes. The head of creative innovation quit for Droga5 in September, having found that...
There's a certain neatness to the fact that Adam & Eve/DDB has teamed up with the producers of The Plane Crash, coming just a few days after Carat was responsible for producing what must be one of the biggest car crashes with its own content efforts.
As has been mentioned before, the season of mellow fruitfulness is also the time when Campaign starts to look back on the year to date - the creative highlights, the people news, the new-business efforts and the other "big" news that went some way to...
Fortunately, questions of morality (payday loan companies aside) are not ones that agencies face with regularity given how tightly regulated the industry is and that it is run largely by ethically responsible people.
One of the benefits of having an oversupplied agency sector is that fashion and other such fripperies aren't necessarily followed slavishly by clients. And so, for every Wieden & Kennedy and Bartle Bogle Hegarty apparently blazing a trail, there's a ...
Over a recent lunch, a brilliant but unorthodox creative director (whose blushes I'll spare) told me that what worries him the most about the industry is the dearth of fellow mavericks, particularly in creative departments. Picking over sticky toffee...
The fundamental question of what really matters has been debated by theologians, spiritualists and fans of self-help books since time began. Their hours mulling over this most challenging of life's conundrums may have been wasted because, in a little...
As advertising milestones go, the Solus Club's decision to finally admit women might appear a relatively minor one.
---