---
Additional Information
---
Content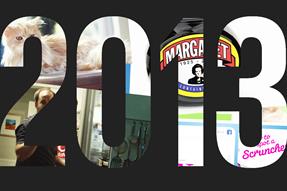 Campaign has published its first ever Half-Term School Reports, a crowd-sourced measure of the ad and media industry in the first half of 2013.
More
Related stories
New business leagues
30 January 2015: No changes in the media league this week.

30 January 2015: Iris remains the only entrant in the creative new-business league.
CoolBrands

Apple has retained the top spot in the 12th annual CoolBrands survey, which this year is favouring premium fashion names over digital and affordable brands.
Apple has been crowned Britain's coolest brand in 2012, ahead of video sharing service YouTube, last year's leader Aston Martin, and this year's fastest climber, Twitter, according to the annual CoolBrands survey.
Apple may be about to launch its iPhone 5 while laying claim to be the biggest company in the world, with a market cap in excess of $335bn, but the tech company remains a distant second to the 98-year-old car maker, Aston Martin, in the cool stakes.
Social Brands 100
The Social Brands report, in association with Social Bakers, has benchmarked performance across Facebook, YouTube and Twitter.

In 2012, brands became more adept at using social media and have achieved far greater levels of engagement, writes Gordon MacMillan.
Retail brands including John Lewis, Sainsbury's and Waitrose make up a quarter of this year's Social Brands 100 shortlist, which was unveiled this morning.
Superbrands
Premium watchmaker Rolex has been voted the UK's number one consumer brand for the second year running, according to a list compiled by Superbrands, with Apple and Microsoft in second and third positions respectively.

Rolex, the luxury watch brand, has topped the Consumer Superbrands 2012 index for the first time, leaving Coca-Cola and Google at second and third place, respectively.
Creative agencies
Media agencies
Regional ad agencies
Brand leagues
More...
---