---
Additional Information
---
Content
Bebo relaunch to eschew 'cock and balls'
Bebo founder Michael Birch is relaunching the social network after buying it back from AOL for a fraction of the price he sold it for, using a corporate video to tell the world how the old site became the "single biggest repository of cock and balls" on the internet.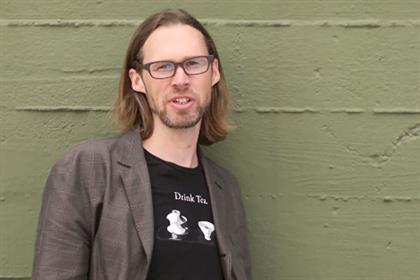 Michael Birch: Bebo founder readies relaunch
Birch, who sold the site in 2008 to AOL for a hefty $850m, has posted the tongue-in-cheek video on the Bebo website, which at present is merely a page dominated by the film, with "Share on Facebook" and "Share on Twitter" links and a box for users to register their interest in the resurrected social network.
His talk to camera is set to music that is typically anodyne for the medium of corporate video, while Birch's delivery is deadpan and cod-earnest.
Birch gives viewers a potted history of Bebo's previous incarnation, explaining how his bid to differentiate it from Facebook led to the creation of the whiteboard, which became the internet's "single biggest repository of cock and balls". The viewer is treated to a sketch of angel-winged male genitalia.
"I'm not going to take the moral high ground," he adds. "I drew a few myself."
Birch insists in the film that the new Bebo will be different from the old version. But he adds self-deprecatingly, "Will it work? Who knows."
Those interested are encouraged to register their place ahead of the relaunch by entering their email address.
Birch and his wife Xochi set up Bebo in 2005, before the AOL takeover three years later. AOL failed to capitalise on the website's then dominance, and the social network foundered.
This article was first published on marketingmagazine.co.uk
comments powered by

Disqus
---