---
Additional Information
---
Content
Agencies identify value in global tech tie-ups
Are the recently announced multimillion-pound partnerships more than just swanky volume deals, David Benady asks.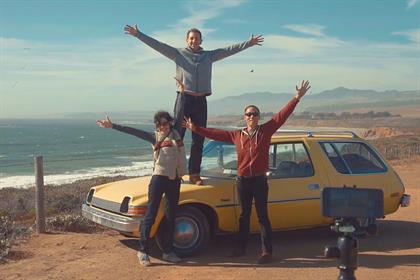 Instagram: Omnicom says the $40 million deal can help raise the standard of digital advertising
March's big deals
Instagram is now bigger than Twitter in the US and Omnicom has promised to spend "up to $100 million" of client budgets on it.
The $20 million deal between Facebook and Mondelez International is the biggest brokered by Dentsu Aegis Network. Mondelez will be able to exploit Facebook's strategic and creative resources.
Mindshare will be the first agency with direct access to BuzzFeed Fre.sh, a proprietary app that ranks the fastest-moving stories on social media from BuzzFeed and its 200 partner sites.
Social media platforms announcing partnerships with agencies is the new black. It's a win-win: tech companies – for many years funded by venture capital – demonstrate their commercial mindedness, while agencies reassure everyone that they are cutting edge and still get it. But do these tie-ups hold any value?
In recent weeks, Instagram has struck a deal with Om­nicom that is thought to be worth $40 million over the next year. Elsewhere, the photo-sharing site's parent, Facebook, has announced a "strategic partnership" with Mondelez International ac­ross 52 countries, while Mindshare's alliance with BuzzFeed will enable the agency to gather data on popular stories on social media.
But are these partnerships little more than headline-grabbing stunts? Ryan Kangisser, the head of digital at MediaSense, admits he is "sceptical", though adds: "I would still encourage them – provided brands enter them with their eyes open."
He points out that Facebook, Twitter and Google use a self-service, auction-based system, so there is limited scope for preferential rates. Other advantages such as beta trials, research and training and workshops are rarely exploited. "A lot of brands are struggling to justify the value – so why commit to these arrangements up front when the market is changing at such a pace?" Kangisser adds.
The Omnicom/Instagram tie-up has been described as essentially a volume deal through which Omnicom clients, which include Pepsi, Apple, McDonald's, Hasbro and Nissan, are promised contentious preferential rates.
Daryl Simm, the chairman and chief executive of Om­nicom Media Group, reassures Campaign that it is about creating outstanding advertising on Instagram. "We could do with more of that on the web," he says.
Instagram has been testing ads with brands in the US (including Omnicom clients such as General Electric and Levi's) before a full roll-out.
Simm says: "Instagram can deliver an image a user really wants to engage with and enjoys. That is a lot more powerful than a lot of other opportunities we see, whether it is a few words on Twitter, display ads or pre-roll video. There's great potential for likeability and it does build brand perceptions and consideration."
One concern with such tie-ups is that they will lead to agencies pressurising clients to run executions on the platform with which the deal was struck, undermining the idea of media-neutral advertising.
Mondelez International's vice-president of global media, Bonin Bough, says the Facebook deal shows an appetite to avoid treating social media as something tacked on to the end of a media plan: "This isn't just about having a social media strategy. It is about digitising our entire approach to communications."
Both the Omnicom/In­stagram partnership and the Mondelez/Facebook deal struck by Dentsu Aegis Network suggest media agencies are vital to relations between brands and social media.
But whether these alliances offer advertisers more than they would otherwise be able to get remains to be seen.
This article was first published on campaignlive.co.uk
comments powered by

Disqus
---