---
Additional Information
---
Content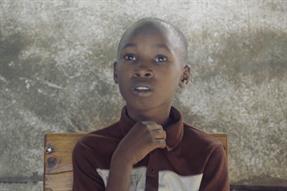 Children in developing countries tell a documentary crew they have seen flying superheroes who have brought water, medicine and food to alleviate the suffering in their lives, in a touching and gently humorous ad for Save The Children.
More
Related stories
Breaking news
Karmarama has dropped out of the BBC's statutory creative review, leaving five agencies to compete for the broadcaster's business.
Online gadget retailer Firebox.com has been reprimanded by the Advertising Standards Authority for advertising on its homepage a mug that appears to spell out the word "cunt".

MediaCom has been shortlisted almost three times more than the next most-nominated agencies for Campaign's Media Awards.

Banks are trying to restore their damaged reputations through the use of content marketing, says Shafqat Islam, chief executive, NewsCred.

I just read Peter Mead's new autobiography, it's fascinating of course.

Altering the price of a product based on the credentials of the consumer is already being tested and used in many areas of our everyday lives, but when does this personalisation turn into discrimination, asks Sal Thomas, creative planner, Blue Chip.

UKTV is supporting the launch of UKTV Play, its new video-on-demand service, with an animated campaign.
Phil Drye, development director, JCDecaux and John Pizzamiglio, lead- advertising strategy, TFL talk about the new digital screens at Old Street roundabout with local insight into the tech hub area from Peter Briffett, COO, YPlan and John Spindler, C...
Brand logos are everywhere. You see them daily and a lot of the time do not even realise. But if you stop and take a closer look you will find that there are deeper meanings hidden in the images to be discovered.
Amazon Fire TV, the internet giant's video-streaming box for TVs, has launched a campaign focusing on the product's voice-recognition capabilities.

It's been a while since Vincent Bollore was making real headlines.
Account reviews
Account wins
Latest campaigns
---