---
Additional Information
---
Content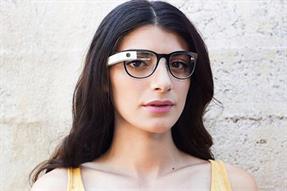 Will.i.am's new Puls band, the Apple Watch and the Samsung Galaxy Gear smartwatches all focus on consumers, but pioneering brands are already integrating wearable technology into their businesses.
More
Related stories
Breaking news
Ars Technica, the US technology news site owned by Condé Nast, is to launch in the UK next spring.
The BBC has created an online 'Doctor Who' game called 'The Doctor and the Dalek' to encourage children to get into coding.
Ikea has launched the latest instalment in its 'Wonderful Everyday' advertising campaign, which includes a deal with ITV that synchronises mobile content with TV ads.
As cities grow faster, bigger, wider, taller we are all being dwarfed. In 2011, there were 23 urban agglomerations that qualified as megacities, with populations exceeding 10m inhabitants. By 2025, there will likely be 37, writes Peter Knapp, global ...
Everyone seems to be doing strategy nowadays. If you want to make a small idea look bigger, you say it's a strategy. If you want your job to seem more important, you put strategy in your title. It starts to make you wonder what strategy really is, wr...

Price comparison sites Comparethemarket, uSwitch, Confused.com, GoCompare and Moneysupermarket are hiding the best energy deals from consumers, according to consumer group The Big Deal.

Social media has created a generation of drinkers willing to spend to be seen in the very best light, says Joanna Davies, chief executive of agency network ZAK Media.

The Bolloré Group is attempting to secure a controlling stake in Havas, the world's sixth-largest advertising company, but has ruled out an imminent sale.

The Breast Cancer Campaign "wear it pink" fundraising initiative has crowd-sourced four videos to run across cinema, digital, social media and out-of-home channels.

Vice News, the digital news channel by Vice Media, is set to expand into seven further global markets over the next six months.
AOL UK has unveiled plans for two Original online video series featuring Richard Bacon, Tess Daly and Rochelle Humes.
Account reviews
Account wins
Latest campaigns
---