---
Additional Information
---
Content
Camelot's Sally Cowdry: 'After 18 years, players want more excitement from Lotto'
Sally Cowdry, the consumer and marketing director of National Lottery operator Camelot, spoke to Marketing about the changes and the strategy behind its latest campaign.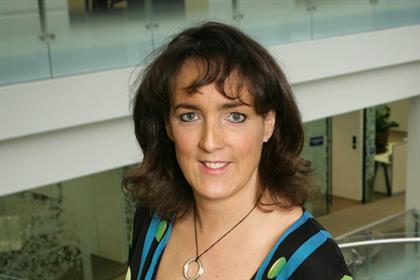 Camelot consumer and marketing director Sally Cowdry (pic: Colin Stout)
MKTG - Why are you making these changes to Lotto?
SC - It's all about bringing more excitement to the game and offering players more ways to win. That's what the players told us they wanted. After 18 years, they still love the game but they wanted new ways to win.
So we've given them bigger jackpots, we've introduced a new element where in every game there will be at least 50 guaranteed winners of £20,000 and match three numbers is rising from £10 to £25. That's a really big change to the game.
We feel it's a really big moment in the history of the National Lottery because Lotto is our core backbone game and it's the first time that we've had this massive innovation since we launched in 1994.
What is the strategy driving the marketing campaign?
The job for us to do, in terms of marketing, is to make sure that the nation knows that the nation's game has changed and that we communicate really effectively the benefits but we also engage emotionally to get people to want to play and be part of this moment in time for the nation and Lotto.
We're looking at how to communicate those benefits really clearly and emotionally engage and bring to life the unique element which is what we call the "we/me equation".
Lotto does two things; generate winners big and small but it also generates huge amounts of funds for projects up and down the country. Every week the National Lottery portfolio will make 6m winners and will generate £35m for causes.
How did you arrive at the ad campaign (below)?
The sun is nice because it's also about energy, optimism and a fresh start.

And,

of course it's round, and so is the Lotto ball.
We thought about how we could use the new launch as a way to communicate both the winning aspect and the giving back aspect. We talked about "Game changing, Life changing". Then we looked at creative routes, the agency came up with the visual of the sun, the dawn of a new era. The sun is nice because it's also about energy, optimism and a fresh start. And, of course it's round, and so is the Lotto ball.
Then we thought that great campaigns often have an audio element because you don't watch TV anymore, you watch TV whilst you are playing a game or doing email or Facebook or Twitter at the same time. Therefore, it was really important that the ads were able to disrupt. So the agency found a really catchy tune by Gilbert O'Sullivan, they chose it because people won't necessarily remember the original words
How much do players care about the altruistic aspects of Lotto?
Players play to win but they also really like the fact that if they don't win somebody else does, in that the money does go to good causes in arts, sport, heritage, community, film. They like that. It's not the reason they buy, but it's the reason they're happy to keep buying. Just imagine what the nation would have been like without 18 years of lottery funding. That's £30bn, 400,000 projects, 128 in every single postcode.
What do you say to critics who claim the increase of the ticket price to £2 is a 'tax on the poor'?
The vast majority of the nation plays, first of all. And, secondly, players said this product needs to be refreshed: it's been the same for 18 years and we want more excitement and need more ways to win.
We can't deliver more excitement and more ways to win without a price change. When people see the proposition in the context of the campaign they'll actually get that it's a new game. You've got bigger jackpots, the raffle and the minimum price going from £10 to £25.
How do you think the changes will affect sales?
We've done lots of analysis and research. To get to this game, we researched with 26,000 people. You don't change the nation's game without being really clear what you are doing; you don't enter into it lightly. Everything says that this will grow sales. If we grow sales, then we grow the number of winners we generate and the funds we provide for projects up and down the country.
There will be many people who continue the same lines. Some people will drop some lines, new players will come in. There's a whole mix of things that will happen but our research points to the fact that this will generate more money for good causes.
This article was first published on marketingmagazine.co.uk
comments powered by

Disqus
---