---
Additional Information
---
Content
Old Spice Guy Isaiah Mustafa on James Bond, losing his voice and never wearing a shirt
As films start to roll out from Old Spice's UK Gentle Man Hun, ever-shirtless Old Spice Guy Isaiah Mustafa talks to Marketing about his ideal British gentlemen, wearing scarves and sashes but no shirts, and that komodo dragon ad.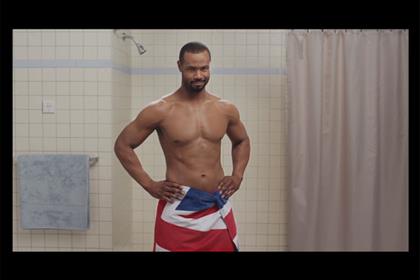 The Gentle Man Hunt? I mean come on, how fun is that...?
"We've been going around and getting tips and information about what the quintessential UK gentleman is. I take those tips and put them into a blender and mix them up and go back to the States and sell it as an elixir."
The quintessential British gentleman is never at a loss for words...
"I look at Steed from the Avengers, I look at Bond. But when I think of the quintessential British gentleman, I think of someone who is never at a loss for words, who can display qualities like compassion but also strength with a very simple gesture - such as opening a door for a woman, but also letting a woman open a door for herself if she says, 'I can do it'."
comments powered by

Disqus
---
---