---
Additional Information
---
Content
Deeply warm relationships help you thrive
Share a big slice of joy with someone for whom you care this festive season.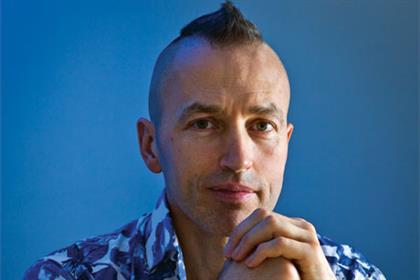 Dr Nick Baylis: PRWeek's resident psychologist
Studies of lifetimes show clearly that a beloved and loving childhood is a far better predictor of future success in every arena of life (personal relationships, job satisfaction, career accomplishments, income and health) than growing up in a home that is wealthy or highly educated.

A deeply warm relationship, whether with parents, siblings, friends or mentors, is by far the most potent ingredient to help any life thrive, at any age.

By far the best way to convey clearly your life-enriching affection for someone is by making time to enjoy shared adventures; all the better if these are highly physical and hands-on. Such undiluted, unpasteurised activities let the other person feel certain you cherish them.

So with Christmas coming, the most precious gift would be your ample time and full attention. Phone off and shoulder to shoulder, set out to share a big slice of joy with someone for whom you care. No matter if it's improvised rough 'n' tumble, a country hike, partner dancing, cooking for friends or a new evening course: it's like a law of physics that by doing something dynamic together, you deepen the human bonds.

But there's another crucial requirement for loving others well: you have to practise being good to yourself, which is best done through engaging in the pursuits you are truly passionate about because they feed and heal the soul.

Flying, sailing, painting or song… what hobbies do you hunger to explore? You give value to life by living your values.

So, do you look back on 2013 with a sense of frustration at what didn't get done? What's getting in the way, you wonder?

That international man of mystery, Austin Powers, would probably say you've "mislaid your mojo". Or maybe you're staring at your mojo in the bathroom mirror and it could do with a damned good workout.

In the modern classic American Beauty, the 40-year-old salesman, played by Kevin Spacey, admits: "Both my wife and daughter think I'm this gigantic loser. And they're right. I have lost something. I'm not exactly sure what it is, but I know I didn't always feel this… sedated. But you know what? It's never too late to get it back."

If that strikes a chord, why not make yourself a promise that you'll remove the emotional shrapnel that's handicapping you – i.e. the poisons and traumas from the horribly upsetting incidents, eras or relationships that litter anyone's past and can hold a life back – and then transfer the time and energy they presently usurp to invest in the people and pursuits that make your life worth living.

Sounds tidy, doesn't it? Experienced psychotherapists have techniques that can help you a long way towards exactly that within six or a dozen weekly sessions of 90 minutes each.

The transformation will make all the difference to your sleep, the persistent symptoms of mood and body, and your joy in life generally. The investment will pay for itself tenfold, not least by ending your cravings for the various forms of self-medication you use to keep a lid on things.

Oh, and treat yourself to an end-of-year bonus: ask your therapist to teach you how to talk gently and directly with your subconscious mind – all the hidden, shy, private but very powerful parts of yourself that are usually beyond your conscious influence, though they very largely run your thoughts, moods, wants and body.

Learn to develop a rapport so you can work in harmony with yourself, rather than suffering a civil war. You'll be a whole lot nicer to be around and that will be a gift to everyone.

Visit Nick's website at HotIronKnowHow.com
This article was first published on prweek.com
---