---
Additional Information
---
Content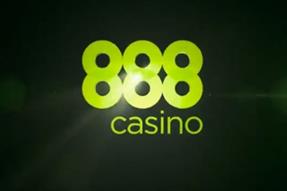 888casino, the gambling site, is on the hunt for a creative agency to devise a campaign to reach UK and US consumers.
More
Related stories
Latest pitch updates

In an interesting move, Argos has shortlisted Now to go head-to-head against the incumbent, CHI Partners, for its 55 million ad account, having discarded Rainey Kelly Campbell Roalfe/Y R, JWT London and Publicis London after pitches last week. A...

Pitches for the 55 million Argos account have been taking place this week. The review, managed by AAR and prompted by the arrival of the new marketing director, Stephen Vowles, kicked off in December and put the incumbent, CHI Partners, on alert...

Four agencies have made the shortlist for the £300 million pan-European BGL Group media review. The company, which operates Compare-themarket.com, has invited MEC, Mindshare, OMD and the incumbent, ZenithOptimedia, to the next stage of the AAR-run pr...

All the latest pitch news, including updates on HouseTrip, The Royal British Legion and Candy Crush maker, King.

After initiating talks with agencies over its 9 million UK advertising account, Burger King has subsequently pushed the abort button and opted to remain with its incumbent, CHI Partners. Insiders say that the US review out of Mother New York, wh...
All the latest news and updates on pitches from British Heart Foundation, the British Army, Reckitt Benckiser and Vertu.
Ah, all-agency briefings - possibly one of the most excruciating things that shops can be made to sit through.
A diamond start for new-business departments in January, with a raft of clients big and small deciding to review their advertising requirements. But there is still some housekeeping from 2013 that needs finishing before we can start the new yea...

2014 has started in a new-business frenzy - and for some poor souls, their Christmas break was not as merry as it might otherwise have been.

The Royal Bank of Scotland Group has revealed the timings for its Williams Glyn s ad pitch. A brief will go out on 13 December, with presentations to be held in mid-January. Pitches for Travelodge s advertising account are being held on 17 ...
Account reviews
Account wins
---