---
Additional Information
---
Content
Topshop, Twitter, Women's Aid, British Airways and many more brands feature in the video highlights of last week's Art of Outdoor DOOH Awards event, which has now been published.
More
Related stories

Agencies need to take a more holistic approach to creativity in order to keep up with the pace of change, stay relevant and produce top work.

By embracing data analytics, and being prepared to fail occasionally, we can effectively solve brands' creative problems.

We have more tools at our disposal than ever, but we must not lose sight of the consumer and the product in the rush to perform.

The combination of insightful data and great creative is a potent one, especially when it is applied to the feature-rich world of mobile.
While the need for commercial impact remains largely unchanged, creativity has taken on new forms thanks to technology.

Agencies know they must keep changing, but they need to bring clients with them.
Russell Ramsey, executive creative director, JWT, reveals three great ads he admires but had nothing to do with.

Analysing 30 years of advertising, including the long-running 'should have gone to Specsavers' concept, that has delivered an ROMI of 1.29:1.
Major Players, market leaders for recruitment in the creative, marketing and digital space, has picked the winner of its #MajorImage competition.

easyJet shifted perceptions across Europe with its first aspirational branding campaign, 'generation easyJet'.
To the EC1 hub Wearable tech is at an impressive stage of evolution for such a young innovation. The concept itself is not a new phenomenon, but fashion s influence has started to shape it into something a far cry from the 80 s clunky cal...

Campaign and MediaCo Outdoor challenged two digital leaders to take Manchester's CityLive screens to the max. This is what Team Sandoz and Team Hanås came up with for charities they love.

Defining and iterating a strong brand image is more important than ever. However, brands need to flex according to the changing demands of their audiences and the times. The days when the voluminous brand guideline manual was the source of all know...

Shortlist July/August
Shock ads of pancreatic cancer patients wishing they had more survivable cancers grew awareness of the condition, leading to a projected increase in earlier diagnoses that could save the NHS 3.1 million an ROI of about 4,000:1 Ali Stunt The ...
To the EC1 hub Everyone has to start somewhere, and before you and your tech empire can commandeer Salesforce Tower you'll need to find workspaces that are affordable but close to the action. The beauty of EC1 s start-up culture is that everyo...

Exterion and Campaign's competition to find the best bus creative will now end on the 17th September 2014.

As befits Bob Greenberg's evolutionary agency, R/GA London is eschewing established ways of working and traditional campaign timelines to enable clients to flourish in the connected age.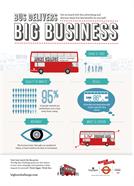 Enter The Big Bus Challenge 2014

Two teams, Team Hanas and Team Sandoz, are facing up to each other in the CityLive Challenge. Richard Blackburn, commercial director, MediaCo Outdoor, tells us why.
---