---
Additional Information
---
Content
Pagefield on hunt for new partner as Stig Abell joins The Sun
Public affairs agency Pagefield is engaged in a recruitment process to replace its departing partner and head of crisis Stephen (widely known as Stig) Abell.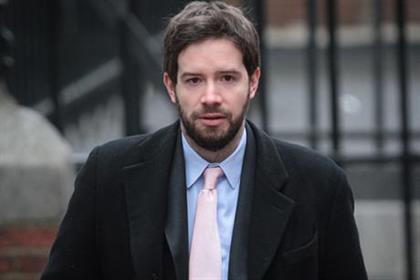 Stig Abell: to help The Sun 'chart a course through choppy waters'
Abell, a former director of the Press Complaints Commission, is to leave next month after a year-and-a-half helming the agency's crisis and issues management practice.
He has been hired as managing editor of the News UK tabloid The Sun, which he described as 'an opportunity I could not refuse', though he paid tribute to Pagefield as 'the best and most vibrant agency around'.
It is understood Pagefield plans to appoint a new partner and will directly replace Abell as head of crisis if it finds the right candidate.
The agency currently has six partners apart from Abell, whose departure follows that of Simon Redfern in April to join Starbucks as corporate affairs director.
Fellow partner Wendy Blair was able to take over Redfern's clients.
Abell will succeed Richard Caseby, who left The Sun in June, the same month David Dinsmore was appointed as the editor, replacing Dominic Mohan.
Dinsmore indicated Abell's six years of experience at the PCC, the newspaper industry's self-regulatory body, would be vital. The PCC is to be replaced by a tougher statutory regulator, although there are competing proposals for a new body put forward by the newspaper industry and by those advocating tougher regulation including Hacked Off and Labour.
Dinsmore said of Abell: 'Press regulation has never been a hotter topic and it is of huge benefit to have someone of Stig's knowledge and experience on board as we chart a course through choppy waters. I know Stig will bring a tremendous amount of energy, talent and commitment to the title.'
Mark Gallagher, senior partner at Pagefield, said: 'Stig has been a fantastic asset to Pagefield and we're proud that he's going to one of the best and most high profile jobs in the newspaper industry. Pagefield continues to grow and add new clients, and we are actively recruiting for Stig's replacement.'
This article was first published on prweek.com
---