---
Additional Information
---
Content
Tonic Life retains top spot in PRWeek's top 25 health agencies report
Tonic Life has retained its position at the top of PRWeek's annual ranking of the industry's top 25 health consultancies.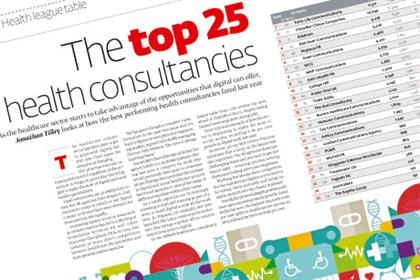 Health agency league table: Tonic Life on top for second year in succession
There was little movement at the top of this year's rankings, with Chandler Chicco, Edelman and Red Door also retaining their second, third and fourth spots respectively.
Pegasus entered the top five for the first time, with a fee income rise of 33 per cent on the previous year.
The health PR sector experienced an overall 15 per cent rise in income, hitting the £75m mark.
Read the in-depth take on the top 25 health consultancies, including the league table itself.
This article was first published on prweek.com
---