---
Additional Information
---
Content
The new 40s and 50s are not just different - they are different from each other
Not only do people now behave differently than their counterparts of 20 years ago, it's clear that people in their 40s behave differently from those in their 50s.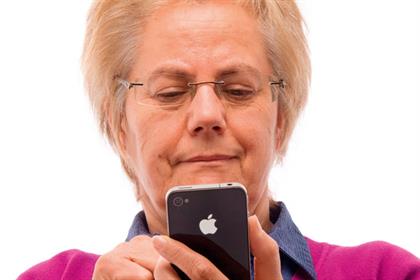 Confidence is key to how people in their 40s see themselves; in their 50s, people are keen to celebrate who they are and what their friends and family have achieved.
Less is more for 40s
It appears that people in their 40s are starting to be much truer to themselves. They are also more credible and confident, creating enhanced 'brand trust' among others who begin to confide in them more often and address them with more respect.
The 40s age group knows that 'less is more' – they wish to rid themselves of all that is superfluous in their lives and, while they are aware of celebrity culture and other social trends, they are not over-whelmed by them to the extent that they may have been in earlier years.
In the past, this 'change' in forty-somethings may well have taken place ?in a similar way, but they now have access to many more identity-building factors ?that can help them.
New connections and contacts
Close connections and contact with so many different types of people with such ?varied backgrounds, opinions, ages and belief systems makes it easier for those in their 40s to figure out where they stand in the midst of it all, and which direction feels most authentic to them.
In the past, with the old generational gaps, things were more disconnected ?and life paths more rigidly mapped out, meaning that establishing any sort of 'true' identity for oneself was more difficult.
Experience and confidence over time often leads to making better choices in relationships and work matters, and dressing according to personal prefer-ences, not always following the crowd.
There are categories and shared views that the new 40s and 50s can fit into and we have identified six groups from the research.
Confidence: The new 40s
People in their 40s enjoy a variety of interests – active, passive, mental and physical. They meet a wide range of age groups through these activities, which are largely 'ageless' in nature and often involve young people – for example, learning a new language.
The only time 'age' can seem negative is if a mirror catches them off-guard (!), or when their energy levels seem lower than before.
People in their 40s speak about their 30s as a time of having to please others rather than a time of true independence. Reaching their 40s, it is highly likely that they have been through tough times and 'miraculously' survived. As a result, they become internally more resilient, realising they have inner resources they had not been aware of before.
Celebration: The new 50s
Harmony in relationships means people are more likely to develop hobbies together. This can lead to a calmer element of social life with activities like golf or walking.
There is equal emphasis on both physical and mental health in the 50s. Physical ailments often lead to renewed interest in intellectual challenge and a desire to 'preserve' the mind while the body recuperates, survives or heals – they often feel the need for physical change and improved nutrition.
Intellectual pursuits vary greatly – some return to formal education as a hobby, whereas others learn useful tools for the future such as software, design and internet applications.
The old 40s and 50s

vs.

The new 40s and 50s

Building a home and establishing a family were key concerns.
Divorce was less common; 'keeping up appearances' was more important.
Less international and inter-city travel.
Hobbies were often based around a practical outcome – embroidery, DIY, etc.
Less diversity in activities and places.
Popularity of local social clubs where 'everyone knew one another'.
Owing to lack of exposure to other cultures, there was often less understanding of cultural differences than today.

Finally, financial freedom and the two-person retirement incomes of today's 60s-80s has brought a more positive outlook on 'older' life for their children, now in their 40s and 50s.
The once-'rebellious' teenagers now enjoy the freedom and luxury of world
travel way into their old age.
The ability to communicate with younger people takes precedence over age.
This article was first published on marketingmagazine.co.uk
comments powered by

Disqus
---