---
Additional Information
---
Content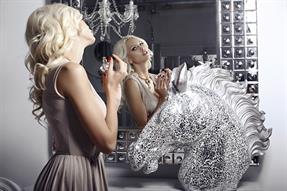 Social media has created a generation of drinkers willing to spend to be seen in the very best light, says Joanna Davies, chief executive of agency network ZAK Media.
More
Related stories
Breaking news

Philips is unveiling an online campaign starring the Olympic gymnast Louis Smith, aimed at encouraging people to ditch bottled juice in favour of making fresh juices at home.
Nestle has revived the classic Rolo strapline, 'Do you love anyone enough to give them your last Rolo?' for a series of online films, as the brand seeks to target a "whole new generation" of consumers.
The founder of digital agency Animl shares the learnings from his recent TED Talk at Unilever about why brands should take on social causes.

Feelunique.com, the online beauty retailer, has appointed MBA to create digital and direct marketing campaigns for the autumn/winter 2014 season.
Hanna Chalmers, international research director at IPG Mediabrands' Initiative, finds parallels in the group's global study of 10,000 millennials in 19 markets and the Facebook IQ report, 'The Coming of Age on Screens'.
Sugar Puffs is rolling out a multimillion pound marketing campaign to support the relaunch of the brand, which has been renamed Honey Monster Puffs, in a bid to disassociate it from sugar and boost sales.

Funding Circle, the peer-to-peer lending company, has picked Karmarama to handle its creative account after a competitive pitch.
Ars Technica, the US technology news site owned by Condé Nast, is to launch in the UK next spring.
The BBC has created an online 'Doctor Who' game called 'The Doctor and the Dalek' to encourage children to get into coding.
Ikea has launched the latest instalment in its 'Wonderful Everyday' advertising campaign, which includes a deal with ITV that synchronises mobile content with TV ads.
As cities grow faster, bigger, wider, taller we are all being dwarfed. In 2011, there were 23 urban agglomerations that qualified as megacities, with populations exceeding 10m inhabitants. By 2025, there will likely be 37, writes Peter Knapp, global ...
Account reviews
Account wins
Latest campaigns
---