---
Additional Information
---
Content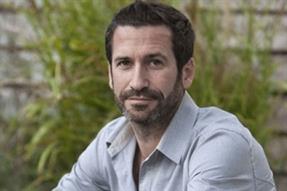 A Government TV ad has been banned by the Advertising Standards Authority for misleadingly implying that consumers could save more money than they would need to spend when signing up to a "Green Deal" assessment and installing energy efficiency impro...
More
Related stories
Breaking news
TV "superfan" Ricky Gervais is so in love with US drama that he imagines himself appearing in various Netflix series, including 'Orange Is The New Black', where one of the inmates calls him an "ugly bearded lady-man".
Mindshare has hired Barry Lee, the managing director at the ZenithOptimedia performance marketing agency Performics, to lead the Mindshare Worldwide Central Team Integrated Digital Hub.

Chime Communications, the owner of VCCP, reported profit before tax of £9.6 million in the first half of 2014, more than 15 times what it made a year earlier, after the World Cup and other tournaments boosted its sports arm.
UK brands including Lush and United Biscuits Group, the owner of Hobnobs and McVitie's, will step up their presence in India this year following a series of trade deals.

As clients become more entrepreneurially focused how can agencies re-gear to help? Tim Bourne, the chief executive of Exposure and chair of entrepreneurship for the Marketing Agencies Association, offers a five-point plan.

Fisher-Price is launching a new campaign designed to relieve the pressure facing Millennial mums.
Business leaders from brands including Baxters Food, Famous Grouse, The Co-operative Bank, HSBC, John Menzies and Harris Tweed, have written a letter claiming that the business case for voting "Yes" for Scottish independence has not been made.

Burger King has confirmed plans to buy coffee brand Tim Hortons in an $11bn (£6.7bn) deal, but has been forced to fend off criticism that its decision to base the new group's corporate headquarters in Canada is aimed at reducing its corporate tax bil...
Mark Holden, head of futures at Arena explores Facebook's introduction of its Premium Video Ad format with Comparethemarket.com.

BreatheSport, a social network where fans can interact with sporting celebrities, launches in beta today.

River Island, the high-street fashion retailer, has released its first TV campaign, promoting its autumn/winter range.
Account reviews
Account wins
Latest campaigns
---