---
Additional Information
---
Content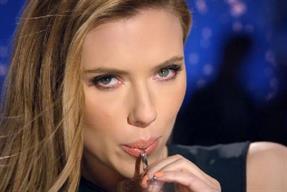 SodaStream's chief executive has said sorry and admitted the company "made a mistake spending millions of dollars on a Super Bowl commercial" that saw brand ambassador Scarlett Johansson say "Sorry Coke and Pepsi".
More
Related stories
Breaking news

Graeme Noble, the executive creative director at TMW, reflects on 20 years of digital.

Ad folk share their stories of pitch woe.

While Catholic priests have this week warned that celebrating Halloween could encourage satanism, brands in the UK and overseas clearly don't share the clergy's view.

The performance psychologist Matt Follows asks why advertising no longer nurtures its creative misfits.

WPP's third-quarter revenues rose 3.1 per cent to £2.8 billion, according to the company's trading report.

Spotify will launch a six-figure TV campaign to run during The X Factor ad breaks, as part of its 'That Song When' activity.

Social video experts Unruly review the latest viral by FCKH8

Pepsi Max has released an online film to coincide with Halloween that pranks cinemagoers.
Chris Jefford, the founder and strategy director at Hometown, reflects on the future of the banner ad, which turned 20 this week.

Twitter has traditionally had a strained relationship with external developers, but now the company has launched new tools that brings tweets into third-party apps. That could make marketers' lives easier, writes Itay Godot, vice president of sales a...
It is the banner ad's 20th birthday this week, and it's time marketers turned to better formats in a modern web, writes Jeremy Arditi, UK MD and senior vice president of international at Teads.
Account reviews
Account wins
Latest campaigns
---