---
Additional Information
---
Content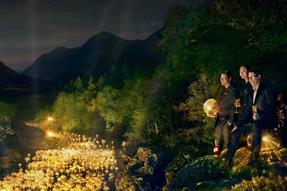 Johnnie Walker has launched a global "brand character" campaign to promote four of the brand's luxury whiskies.
More
Related stories
Breaking news
Chris Jefford, the founder and strategy director at Hometown, reflects on the future of the banner ad, which turned 20 this week.

Twitter has traditionally had a strained relationship with external developers, but now the company has launched new tools that make brings tweets into third-party apps. That could make marketers' lives easier, writes Itay Godot, vice president of sa...
It is the banner ad's 20th birthday this week, and it's time marketers turned to better formats in a modern web, writes Jeremy Arditi, UK MD and senior vice president of international at Teads.

Consumer confidence is the highest it has been for seven years, according to Nielsen research, but the prevailing mood is still one of pessimism.

Sarah Carter and Toby Harrison, strategy director and planning partner respectively at Adam & Eve/DDB, reflect on a Grand Prix-winning night at the IPA Effectiveness Awards on Monday.

The Royal Society for Public Health is putting pressure on alcoholic drinks brands to introduce calorie information on their labelling, to combat obesity and encourage healthier drinking habits.

To mark today's spooky occasion, Campaign thought we would treat - not trick - you to the world's most-shared Halloween ads.

It's 'easy1peasy' for Londoners to make a 1p donation to charity every time they swipe their contactless debit or credit card on London Transport, according to new micro donation scheme Penny for London.

Channel 4 has expanded its interactive ad formats to tablet and mobile devices.

Samaritans has defended its Radar web app for Twitter, after users complained that having their tweets monitored was an invasion of privacy.
Mark Zuckerberg, the chief executive officer of Facebook, has said Oculus Rift will need to sell between 50 million and 100 million units before the company will consider it a fully-fledged business.
Account reviews
Account wins
Latest campaigns
---