---
Additional Information
---
Content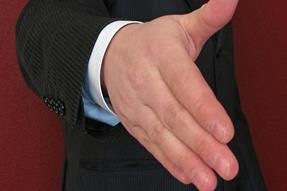 A fifth of marketers and creatives are planning to look for a new job over the next 12 months, with one in eight saying they are unsatisfied at work, according to a survey by the recruiter Reed Marketing and Creative.
More
Related stories
Breaking news
Mark Read, the chief executive at WPP Digital, has been named the global chief executive at Wunderman, replacing Daniel Morel.
Bulmers has launched its first branded site, themed around its multi-million pound 'Live colourful' campaign.

EasyJet CEO Carolyn McCall has attributed a jump in business traveller bookings to the airline's 'Business sense' campaign.

Volvo, Jägermeister, Peugeot, Macmillan Cancer Support and Sony are among the brands featuring in a special ice-themed ad break to celebrate the launch of the new Sky Atlantic drama Fortitude.

Three is expanding its 'Feel at Home' campaign with a ten-day Instagram competition in partnership with Global Radio's Capital Breakfast show with Dave Berry and Lisa Snowdon.
Unilever has created a spoof national crisis hotline for neglected jars of Marmite in the latest phase of its 'end Marmite neglect' campaign - which faced controversy with hundreds of complaints to the ASA.
Commuters across the capital received a shock this morning - when Sky Atlantic set loose a life sized polar bear on the streets of London to promote its new Arctic crime drama 'Fortitude'.
Twitter has launched new postcode-specific geo-targeting service in time for the General Election, which will be held in 100 days.
Land Rover held a #hibernot barbecue in North Yorkshire this weekend, encouraging people to brave the cold, wet and windy British winter at an event that included food by James Martin and a surprise acoustic set by popstar Pixie Lott.
VisitBritain's head of marketing, Philip Taylor, says Tumblr is "edging out" platforms such as Twitter and Facebook in terms of growth and engagement.

Car manufacturer Lexus has kicked off an outdoor campaign that tracks the brand of cars driving past, triggering a personalised message encouraging the driver to switch to a Lexus.
Account reviews
Account wins
Latest campaigns
---