---
Additional Information
---
Content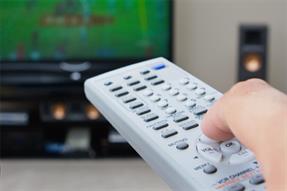 TV advertising revenue in the UK increased 3.5 per cent in 2013, reaching a record high of £4.63 billion, according to Thinkbox figures provided by UK commercial TV broadcasters.
More
Related stories
Breaking news

We spoke to Lisa Thomas, chief executive of M&C Saatchi Group, for International Women's Day on 8 March.

Google executive chairman and former chief executive Eric Schmidt took to the stage at SXSW interactive alongside co-author of 'The Digital Age' Jared Cohen, Google's director of its Ideas think tank, to discuss his views on privacy and the NSA, GCHQ...

The future of business lies in the hands of empowered consumers and of companies' empowered employees, the founder and chief executive of Change.org, Ben Rattray, said today (8 March) as businesses continue to operate in an increasingly transparent w...
Santander is launching its biggest ever campaign to support a new "simple, personal, fair" brand positioning as the latest change in tack with its marketing.
Kellogg's Special K has signed up to a strategic long-term alliance with female empowerment campaign Chime for Change, in a move which will see the cereal brand seek to reach 25m households with the group's message.

Kingsmill hopes to win back consumers abandoning white bread with a new loaf which it claims contains just as much fibre as wholemeal bread.

McCormick, the spices and herbs manufacturer, has handed Starcom MediaVest Group its media and digital account across 11 EMEA markets.

The latest viral ads from Samsung, Save the Children and Chanel
What do plumbing and media have in common? Carat's managing director, Matthew Hook, believes he's found a missed opportunity.
The Advertising Association has partnered with the BBC's Robert Peston to challenge business leaders from top UK agencies, brands and media owners to become Speakers for Schools.
Janine Gibson, the launch editor of Guardian US, is returning to the UK this summer to become deputy editor of The Guardian and editor-in-chief of theguardian.com.
Account reviews
Account wins
Latest campaigns
---