---
Additional Information
---
Content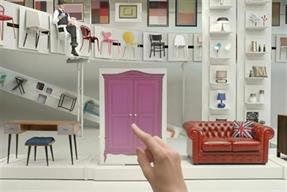 EBay and luxury goods brand owner LVMH Moet Hennessy have reached an agreement over the sales of counterfeit goods on the auction site, drawing a line under a litigious dispute that has been ongoing for several years.
More
Related stories
Breaking news

Premier Foods has picked McCann London to bring the Homepride brand mascot, Fred, back to TV advertising.
Watch manufacturer Citizen has launched a brand statement that claims no matter who you are and what you do, it is always possible to make something better - and now is the time to start doing it.

Doctor Who series eight hits screens next month. Take a nostalgic look at some of the Radio Times magazine covers that have featured The Doctor in the past 50 years.

The luxury leather brand has partnered with social media outfit Hot Pot Digital, its lead digital agency in China, to create a richer digital experience through the launch of a WeChat account.

Yahoo has confirmed the appointment of Omnicom's Marc Bignell as head of trading across Europe, Middle East and Africa.

Video game retailer Game is without a marketing chief following the departure of Ailsa McKnight.
Rubbish, plotless CGI movies, app updates, beige food and box-sets are the subjects of a series of video diatribes by '8 out of 10 Cats' comedian Jake Yapp, in a campaign for cider brand Somersby.
Growth in digital ad revenues at Mail Online more than offset falls at the Daily Mail and Mail on Sunday newspapers in the last quarter, generating a third of the newsbrand's ad revenues at £15m.
Counting down the 10 most-recalled ads, in association with TNS and Ebiquity.

Chris Maples departs Spotify Chris Maples, the vice-president of Europe at Spotify, has left his role with the music company after three years. Facebook lures Smirnoff s Klein Facebook has recruited the Smirnoff global marketing chief, Michelle...

Viacom's purchase of Channel 5 from Northern & Shell is now unlikely to happen until at least September.
Account reviews
Account wins
Latest campaigns
---