---
Additional Information
---
Content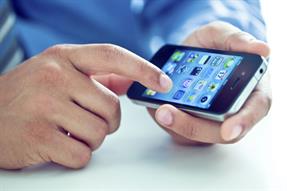 Apple has revealed better-than-expected second quarter profits of $10.2bn (£6.1bn), with iPhone sales up 17% year on year.
More
Related stories
Breaking news
Bauer Media has launched The Equaliser, a football-based daily email combining sports statistics and analysis, targeting desktop and mobile users.
Tim Davis, the former chairman of JWT London, has died.

Npower, one of the largest energy suppliers in the UK, has appointed Group M to its pan-European media planning and buying account, with Group M's agency Maxus taking the £5 million UK offline business.

Brand should not approach bloggers with a "fait accompli" when reaching out to them, but should be open to co-creation and a more human approach, according to Coca-Cola GB head of media relations Sarah Tuke.

Tesco chief marketing officer Matt Atkinson said brands should not stereotype mothers, and believes Tesco connects with mums by helping them with their "everyday life".

Mediacom has struck a deal with ITV to fill the first ad break of the channel's new breakfast show, 'Good Morning Britain', with spots for its clients.

High street brand Oasis has launched a digital campaign that encourages people to do good deeds, as it promotes its Spring/Summer collection.

McDonald's has revealed a new look for its long-time brand mascot, Ronald McDonald, ahead of a social media campaign featuring the clown character.
Square Up Media, the publisher of Square Mile magazine, is moving into the music publishing market with Festival Baby, a new website for festival fans.

BrewDog is to open its first craft beer bottle shop with the aim of "championing the next generation of craft brewers".

Facebook's global advertising revenue grew 82 per cent year on year to $2.27 billion (£1.35 billion), in the first quarter of 2014, representing the platform's strongest advertising growth in nearly three years.
Account reviews
Account wins
Latest campaigns
---