---
Additional Information
---
Content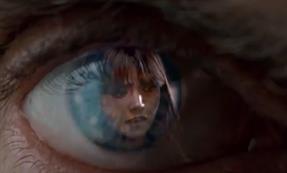 The BBC will end its exclusive production deal with Red Bee Media in December 2015, bringing some tasks in-house and opening the rest to the market.
More
Related stories
Breaking news

A payphone on the streets of New York rings and a passer-by tentatively picks it up. "Listen, I'm inviting you to come across the street," says the emotionless voice. "That's terrifying," the pedestrian answers, unknowingly turning down an invitation...

Omnicom Group, home to BBDO, DDB Worldwide and Omnicom Media Group, has reported a 7 per cent rise in pre-tax profits to $514.7 million for the second quarter, on the back of recovering ad markets and strong organic growth.

EE has apologised for barraging its Orange customers with marketing texts, telling exasperated recipients that it is looking into a fix for the problem.

Sainsbury's is launching a summer marketing campaign offering parents ideas on how to keep their children fed and entertained during the holidays.

Bloomberg Media has appointed former DMG Media and BBC Magazines leader Matt Teeman as its commercial director in Europe, Media East and Africa.
From Coke to Tesco to Jelly Babies, Marketing takes a look back at the brand activity surrounding the birth of royal baby Prince George a year ago today.
BBC Worldwide, the commercial arm of the BBC, generated sales of £1.04bn in the year to 31 March, propelled by the international licensing of top shows Sherlock, Top of the Lake and Doctor Who.
Van Wagner, the outsize US poster company, has sold its billboard business to CBS Outdoor in a $690 million (£404 million) deal.
Unilever has filled the gap left by Dave Lewis's departure for the top role at Tesco, appointing marketer and company lifer Alan Jope to succeed him.
MaxiNutrition, the sports nutrition brand, has signed a deal to promote the Total Body Challenge, a new workout programme from Men's Health, the Hearst-Rodale magazine.
Gerry Human, the chief creative officer of Ogilvy & Mather London, explains why he wishes he had created the Oscar-winning film '12 Years A Slave'.
Account reviews
Account wins
Latest campaigns
---