---
Additional Information
---
Content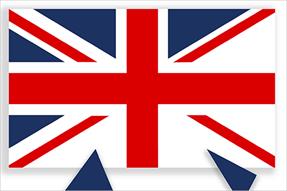 As decision day draws ever closer, the Scottish referendum campaign has evolved into a contest where content - emotional and rational - is playing a key role, writes Dominic Mills, consultant editor at the Content Marketing Association.
More
Related stories
Breaking news
I can't write about whether 'Yes' or 'No' would have been good or bad for the advertising industry.
Burberry's digital-first strategy is paying dividends and the brand has successfully dominated social media channels during London Fashion Week.
Apple chief executive Tim Cook has written an open letter in an attempt to assuage consumer fears over privacy invasion, after nude pictures of celebrities were leaked last month after the tech giant's iCloud service was allegedly hacked.

Instagram is poised to roll out sponsored posts in the UK over "the coming weeks".

Johnnie Walker Blue Label last night presented Symphony in Blue, billed as the "world's first theatrical, experiential, musical and artistic journey".

German audio specialist Sennheiser shows it makes people's ears feel "oh so good" in this quirky (if not slightly creepy) online ad for its 'let your ears be loved' campaign.

Marketing, with the help of social-media experts Unruly, showcases three must-watch branded Vines, featuring energy saving life-hacks, #hanscraft crafting and the secret to making pizzas.

Media Week Awards entries used to be awash with companies claiming "media firsts". They ranged from the sublime to the ridiculous - from takeovers of Coronation Street to aromatic front covers and microsites for apps. Being first and owning the idea ...

Just Eat is kicking off a TV ad campaign promoting the "mini fist pump" - a celebration of life's small victories and part of a £5m marketing push that includes social, digital and PR activity.
Thomas Cook has promoted Jamie Queen to the position of marketing and e-commerce director, two months after the departure of Mike Hoban.
Ogilvy & Mather has promoted Mark Lainas to the newly created role of chief innovation officer. He will lead digital integration and innovation across the agency as well as continuing to oversee clients.
Account reviews
Account wins
Latest campaigns
---