---
Additional Information
---
Content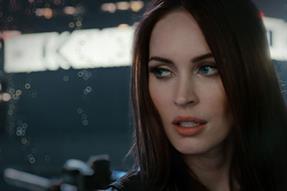 Activision Blizzard, the computer games company that publishes 'Call of Duty', is looking to appoint its first social media agency across Europe.
More
Related stories
Breaking news
When algorithms know more about us than we do ourselves, marketing roles will start to come under threat, writes Nicola Kemp in the latest of our Forward 50 trends series.
In the latest in our Forward 50 trends series, Nicola Kemp examines the pleasure of staying in, switching off and disengaging.

The Royal Bank of Scotland Group has revealed the timings for its Williams Glyn s ad pitch. A brief will go out on 13 December, with presentations to be held in mid-January. Pitches for Travelodge s advertising account are being held on 17 ...
James Swift doesn t think much of the latest G commercial: "Commenters on Campaign s website have been far more vitriolic about this ad than I could ever be. Suffice it to say, the spot s only redeeming quality is that it is instantly forgettable. M...

ZenithOptimedia has promoted Sébastien Danet, the president of ZenithOptimedia France and chairman of VivaKi France, to the additional role of chairman of the new sub-network containing Walker Media.
Andrew McGuinness, one of the founders of Beattie McGuinness Bungay, is leaving the agency after eight years as the other founders step back from day-to-day operations.

Havas Worldwide London has hired Leo Burnett's head of account management, Emily Somers, as its first managing director.

London & Partners, the capital's promotional body, is looking for an agency to create a campaign promoting .london as a domain name.

Pizza Express, the restaurant chain, has called a digital marketing review.

DLKW Lowe has launched a digital offering called Lowe Epic, with Burger King as its first client.

Iris Worldwide has poached Tribal DDB London's executive creative director, Chris Baylis.
Account reviews
Account wins
Latest campaigns
---