---
Additional Information
---
Content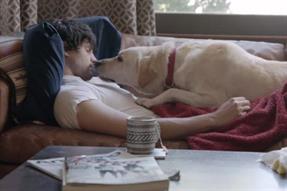 Budweiser has rolled out a drink-driving campaign with the strapline #FriendsAreWaiting to remind viewers "your friends are counting on you" to come home.
More
Related stories
Breaking news
3beards is a content, promotion and events company. They host a weekly (and global) tech mixer Silicon Drinkabout, a monthly start-up demo night Don't Pitch Me Bro and other less regular events such as Digital Sizzle and Chew The Fat!

Voice assistants such as Microsoft's Cortana, Apple's Siri and Google Now may be in the early stages, but could eventually act as conduits between consumers and brand content.

Matt Edwards, the chief executive of WCRS, finds some of the naive ideas at The Talent Business' Cream exhibition show the need for young creatives to be encouraged to critique each others' work.
Blaze are the makers of the world's first laser bike light - the Laserlight, a mounted bike light with a laser that projects the image of a bike 5-6 metres onto the road ahead. This alerts vehicles of the unseen cyclists and prevents drivers from tur...
Established in 2001, PlayGen is the UK's leading serious games and gamification development studio. They design, develop and deliver Serious Games, Social Games, Apps and Simulations for online, offline and mobile, across industry sectors. Digital Sh...
TheAudience manages high profile figures' social presence across digital channels. Mark Adams, founding partner and director at TheAudience, tells Brand Republic in association with JCDecaux why he started the UK's first social media agency, and desc...
Grey Goose vodka has announced a global partnership with Virgin Galactic, Richard Branson's commercial spaceflight experience.
AOL UK has launched a digital and outdoor campaign today, in a bid to bring together its various offerings.
GeoLotto, the online map-based lottery game, has entered into a partnership with Channel 5 as a key part of the brand's relaunch.
With a £250m profits shortfall and the subsequent suspension of four senior executives, to say that new Tesco boss Dave Lewis has his work cut out for him is something of an understatement. But Kate Jones, director at Mash Strategy, says his assertiv...
Omnicom Group's executive vice-president and chief financial officer, Randall Weisenburger, has stepped down after 16 years to return to private equity.
Account reviews
Account wins
Latest campaigns
---