---
Additional Information
---
Content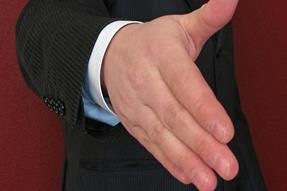 A fifth of marketers and creatives are planning to look for a new job over the next 12 months, with one in eight saying they are unsatisfied at work, according to a survey by the recruiter Reed Marketing and Creative.
More
Related stories
Breaking news

The British Heart Foundation has called for a ban on "junk food" ads to be aired before 9pm, citing research showing that 70% of parents have been "pestered" to buy junk food by their kids as a result of them seeing TV ads.
The Daily Mirror is responding to the publicity around its rival The Sun's Page 3 by publishing a "montage" of tits tomorrow.

Content agency Across The Pond has produced a series of four short digital films as part of the publicity push for the release of spy drama Kingsman: The Secret Service, featuring Colin Firth.

Lowe Open and DLKW Lowe have launched an integrated marketing push to support ongoing TV activity for the British Heart Foundation's Wear Red fundraising day, which takes place on 6 February.

Publicis Groupe has extended the deadline for Sapient shareholders to accept its $3.7 billion offer for a fourth time.

EasyJet Holidays has launched its first TV ad, a 20-second spot that will air during tonight's Coronation Street.
Counting down the 10 most-recalled ads, in association with TNS and Ebiquity.

Skittles is releasing a teaser for its first-ever Super Bowl ad. The spot, created by DDB Chicago, employs the same humour as previous ads from the Wrigley brand.

Ex-Marketing Society president Andrew Marsden will become the new Master for The Marketors, a guild-style organisation for the profession.
Rocky star Sylvester Stallone will appear in an ad for Warburtons bread, reprising his role as the aging Cold War boxer.

Russ Lidstone, the chief executive of Havas Worldwide London, is leaving the agency amid a restructure designed to increase collaboration with its sister agency, Havas Work Club.
Account reviews
Account wins
Latest campaigns
---