---
Additional Information
---
Content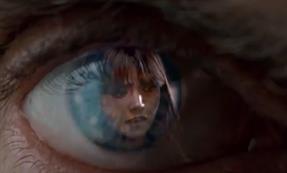 The BBC will end its exclusive production deal with Red Bee Media in December 2015, bringing some tasks in-house and opening the rest to the market.
More
Related stories
Breaking news

Social video expert Unruly reviews the latest viral by Thai mobile provider DTAC.

What was the idea? Two years on from our successful UK launch, we wanted to develop a campaign that moved beyond simply improving brand awareness. The objective was to actively engage fans with content relevant to them. We also wanted it to reflect...
The Commonwealth Games remain as relevant as ever, insists Angus Kinnear, managing director at West Ham United and a member of the Commonwealth Games England board.
Dave Rubin, previously VP of marketing at Unilever, in charge of hair care products has joined social sharing site Pinterest in the newly-created role of head of brand.

It's a brand extension designed to raise eyebrows and whet appetites. Reebok has entered the bacon market with the launch of a campaign promoting its sponsorship of the Reebok CrossFit Games.
A collection of bespoke artwork that brings the Le Mans 24 Hours endurance race to life, while celebrating the tyre brand's 90-year association with the historic race goes on show today (23 July) in The Church of London.
Apple has reported quarterly profits of $7.8bn (£4.5bn), up 12% on the same period last year, with sales of its iPhone increasing by 13% compared to this time in 2013, with 35.2 million iPhones sold from March to June.
LinkedIn, the world's biggest online professional network service, has acquired a marketing services specialist Bizo for a reported deal valued around $175 million (£103m).
TalkTalk, the TV, broadband, mobile and home phone provider, has attracted 1.1 million customers to its pay-TV service, after adding 185,000 in its last quarter.

Microsoft has reported a 7% fall in profit during its second quarter, a decline it attributes to a $692m (£405m) loss at its Nokia division, which was integrated into the group in April.

Captain Morgan, the Diageo rum brand, has been forced to pull a Facebook ad after the Advertising Standards Authority ruled that it implied alcohol conquered boredom.
Account reviews
Account wins
Latest campaigns
---