---
Additional Information
---
Content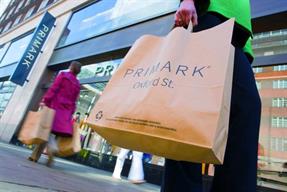 Primark is to launch in the US after "extensive research" as the British clothing brand accelerates its international expansion after another robust set of results.
More
Related stories
Breaking news

Facebook's global advertising revenue grew 82 per cent year on year to $2.27 billion (£1.35 billion), in the first quarter of 2014, representing the platform's strongest advertising growth in nearly three years.
Mars has filed a lawsuit against US confectionery firm Hershey over its Malteser product, which it claims is "passing off" as Mars' own popular Maltesers brand.
OgilvyOne and Posterscope have won the Grand Prize for the #lookup campaign for British Airways at this year's Clear Channel Outdoor Planning Awards, held in association with Brand Republic.
Apple has revealed better-than-expected second quarter profits of $10.2bn (£6.1bn), with iPhone sales up 17% year on year.

This week marks the ninth anniversary of the first clip uploaded on YouTube, a 19-second video of YouTube co-founder Jawed Karim at the San Diego Zoo.

Yahoo has partnered with film distributor Twentieth Century Fox to create a global content hub on its Yahoo Movies platform for new release 'X-Men: Days of Future Past'.
This week, Stuart Taylor, chief executive, Kinetic UK, is inspired by the new tech coming to market and how wearables and smart cities will impact on OOH.

The story of two soulmates through the ages shows the difficulty of leaving love up to fate.

Awkward family viewing moments are perfectly captured in a series of spots that draw on the embarrassment of watching sex scenes on TV shows while your parents are in the room.
Counting down the 10 most-recalled ads, in association with TNS and Ebiquity.
The increase in marketing spend this year is obviously welcome news, but don't crack out the champagne just yet, says Kerry Glazer, chief executive of the AAR.
Account reviews
Account wins
Latest campaigns
---