---
Additional Information
---
Content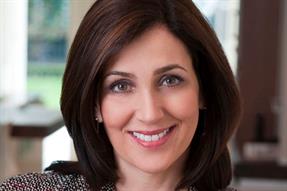 Prime minister David Cameron is expected to appoint Joanna Shields, Tech City's chairman and ambassador, as his digital tsar.
More
Related stories
Breaking news
Palestinian and Israeli bereaved families unite for anti-conflict film to carry the message "we don't want you here".
Virgin Holidays has responded to a spoof ad by mobile operator Three that said "Sorry for the holiday spam", with its own jokey campaign telling consumers not to apologise.
Volkswagen's global marketing boss Simon Thomas is to leave the company after little more than a year in the post.

Creative start-up Dawson Pickering has appointed Dudley Desborough as managing director.
Reckitt Benckiser is to hive off its pharmaceutical division, which houses drugs such as heroin addiction treatment Suboxone, as a standalone business, so that it can focus its efforts on consumer "powerbrands" such as Finish, Nurofen and Durex.
Trinity Mirror has reported "good progression" in its half-yearly results today, with digital revenues rising nearly 50% and falls in print ads slowing.
Out-of-home specialist Outdoor Plus has launched two new sites, adding to its portfolio and has announced a £10m investment package for 2014.

The UK's largest group of garden centres, The Garden Centre Group, has appointed Now to handle its national rebrand.

For parents being driven mad by moaning kids during the summer holidays, and for kids bored of hanging around with the oldies, help is at hand in the form of an iOS and Android app called iSpies.

Many print ads are lucky enough to warrant a fleeting glance. This ad for Ford demands at least 30 seconds of your time, or you'll miss its point entirely.
AOL has ramped up its video offering to advertisers with the appointment of Marta Martinez as global head of video sales.
Account reviews
Account wins
Latest campaigns
---