---
Additional Information
---
Content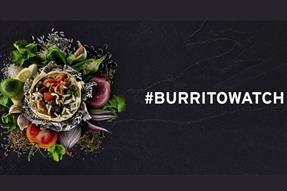 Mexican food chain Chipotle UK has promised to give away 14,000 burritos over the course of seven days in August, in a promotion driven by Facebook and Twitter.
More
Related stories
Breaking news

ZenithOptimedia has appointed digital agency Possible's Jon King as managing director of its performance marketing arm, Performics UK.
Adam Crozier, chief executive of ITV, has admitted there is "work to be done" to boost viewers after being outperformed for share of commercial impacts (SOCI) by Channel 4, despite its World Cup coverage last month.
This year's Media Week Awards have attracted a record number of 563 entries from the UK's most innovative media companies.
The UK's outdoor advertising industry returned to growth in the second quarter of 2014, propelled by transport and digital spend, according to new figures from the Outdoor Media Centre today.
How did the recent changes to ABC's Regional Publication reporting come about and why were they introduced? ABC's chief executive Jerry Wright explains.

The Engine Group is to be sold to the private equity company Lake Capital in a £100 million deal that will see management and staff take on shareholdings in a new combined group.

Andrew McGuinness, the founder of Beattie McGuinness Bungay and most recently chairman of PR agency Seven Dials, has been appointed chief executive of Freud Communications.

HM Revenue & Customs has appointed Manning Gottlieb OMD to handle its media planning and communications channel strategy.
This week, Jon Slade, commercial director, global digital advertising and insight, Financial Times, readies the FT's new attention-based CPM alternative - engaged time.
Nationwide is launching a major integrated advertising campaign highlighting what it believes differentiates it from other financial services brands - its people and customer service.
It's been the year of mobile every year since 2008, but recent reports suggest we've finally made it.
Account reviews
Account wins
Latest campaigns
---