---
Additional Information
---
Content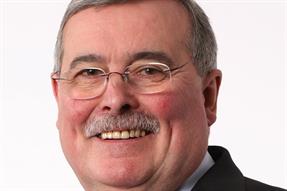 The legal threshold for the Information Commissioner to take enforcement action must be lowered to cover any marketing calls or texts likely to cause "nuisance, annoyance, inconvenience or anxiety", according to a Culture, Media and Sport Select Comm...
More
Related stories
Breaking news
General Motors (GM) has revealed it is to axe its Chevrolet brand in Europe, despite significant efforts to raise awareness of the marque across the continent.

The Home Office has partnered with Channel 4 and Lime Pictures to have its 'This is abuse' campaign combine with a storyline in 'Hollyoaks'.

Carling has unveiled a festive online ad that can be personalised and shared with a friend.
Water-based "wonders of the world" are brought to life with an interactive game featuring images taken by Discovery Channel's Ed Stafford with the waterproof Xperia Z1 camera.

DraftFCB is overhauling its global structure and has hired Sebastien Desclée, the former chief executive of Publicis Belgium and sister agency Duval Guillaume Modem, as the president of a new DraftFCB International division.
The Woodland Trust has won the Plain English Website Award for 2013, which honours organisations committed to using clear communication that can be clearly understood by a wide audience.

The latest viral videos from Three, Cartier and Kopparberg.

A Brazilian barber is reminded of his darkest footballing memories when he realises that his customer is none other than Paolo Rossi, the Italian footballer who scored a hat-trick against Brazil at the World Cup in 1982.

Alice Forward, user experience director at digital agency AnalogFolk London, on the perils of getting consumers' hopes up online.
When algorithms know more about us than we do ourselves, marketing roles will start to come under threat, writes Nicola Kemp in the latest of our Forward 50 trends series.

The Royal Bank of Scotland Group has revealed the timings for its Williams Glyn s ad pitch. A brief will go out on 13 December, with presentations to be held in mid-January. Pitches for Travelodge s advertising account are being held on 17 ...
Account reviews
Account wins
Latest campaigns
---