---
Additional Information
---
Content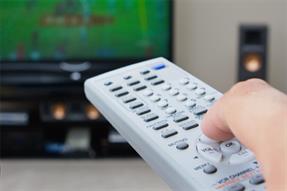 TV advertising revenue in the UK increased 3.5 per cent in 2013, reaching a record high of £4.63 billion, according to Thinkbox figures provided by UK commercial TV broadcasters.
More
Related stories
Breaking news

Men continue to dominate the boardroom in the 21st century, but more women are breaking through to the highest level. Each day this week, we'll ask a female "master of business" to share the story of her rise to the top.

The world of marketing hasn't kept up with people's own development and understanding of ideas, and its overestimation of risk and fear of failure is holding brands back from creating bold work, says Adam Abrahami, associate director at iris Concise,...
Far from unbridled joy and enthusiasm at the wonders of technical innovation and human achievements, the outlook in Austin this year is far more measured, writes Simon McEvoy, planning director at Jam.
Kevin Bacon, the star of 'Footloose', 'The Following' and EE's 4G ad campaign, appeared on stage at SXSW interactive today (8 March) to discuss the "Six degrees of Kevin Bacon" game, as the social phenomenon turns 20.
Julian Assange claimed that all citizens are now "part of the what we traditionally call the state, whether we like it or not, and we have no choice," at SXSW interactive today.
I'm sitting on the Heathrow tarmac aboard BA191 bound for SXSW in Austin, Texas. The plane is rammed with fellow UK marketing professionals. Our mission: to discover 'the future' and report back to base.

Lisa Thomas, the chief executive of M&C Saatchi Group, speaks to Campaign for International Women's Day on 8 March.

Google executive chairman and former chief executive Eric Schmidt took to the stage at SXSW interactive alongside co-author of 'The Digital Age' Jared Cohen, Google's director of its Ideas think tank, to discuss his views on privacy and the NSA, GCHQ...

The future of business lies in the hands of empowered consumers and of companies' empowered employees, the founder and chief executive of Change.org, Ben Rattray, said today (8 March) as businesses continue to operate in an increasingly transparent w...
Santander is launching its biggest ever campaign to support a new "simple, personal, fair" brand positioning as the latest change in tack with its marketing.
Kellogg's Special K has signed up to a strategic long-term alliance with female empowerment campaign Chime for Change, in a move which will see the cereal brand seek to reach 25m households with the group's message.
Account reviews
Account wins
Latest campaigns
---