---
Additional Information
---
Content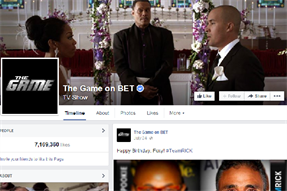 A US court has determined that Facebook users own their 'likes', not the pages they are liking.
More
Related stories
Breaking news

Burger King has confirmed plans to buy coffee brand Tim Hortons in an $11bn (£6.7bn) deal, but has been forced to fend off criticism that its decision to base the new group's corporate headquarters in Canada is aimed at reducing its corporate tax bil...

BreatheSport, a social network where fans can interact with sporting celebrities, launches in beta today.
A Government TV ad has been banned by the Advertising Standards Authority for misleadingly implying that consumers could save more money than they would need to spend when signing up to a "Green Deal" assessment and installing energy efficiency impro...

River Island, the high-street fashion retailer, has released its first TV campaign, promoting its autumn/winter range.

Bombardier, the ale brand, has commenced its marketing campaign for the first time since the death of actor Rik Mayall.
Plan UK, the children's rights charity, has appointed Saatchi & Saatchi London to an integrated content brief, as it seeks to raise awareness and improve the lives of girls around the world.
IPC Media, the publisher of magazines including Chat and Woman, will next month run the first UK-wide campaign using the Bluetooth beacon technology that Apple pioneered in its stores.
Findus Foods has appointed Yvonne Adam as marketing director of Young's Seafood, marking a return for the marketer to the brand after she departed in a restructure in 2011.

Facebook is to downgrade "clickbait" articles that feature eye-catching headlines but poor-quality content.

Tesco Labs, the supermarket brand's innovation arm, is to stage a 48-hour 'hackathon' next month, aimed at designing ways to encourage consumers to make healthier choices.
Long copy is of course long dead. The adverts of yesteryear featuring hundreds of carefully crafted words are clearly no more.
Account reviews
Account wins
Latest campaigns
---