---
Additional Information
---
Content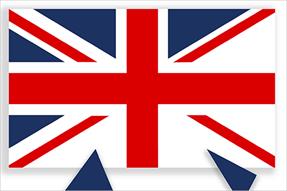 As decision day draws ever closer, the Scottish referendum campaign has evolved into a contest where content - emotional and rational - is playing a key role, writes Dominic Mills, consultant editor at the Content Marketing Association.
More
Related stories
Breaking news
Jim Carroll, chairman of BBH London, argues that in the pursuit or creativity and collaboration, marketing has become too childlike and forgotten the serious nature of the business.
A Virgin Media TV ad starring superstar runner Usain Bolt has been banned for having insufficient information.
Domino's Pizza has launched a TV ad to support the introduction of a new flavour to its Stuffed Crust range.
This week, Robin Clarke, MD, Sports at Starcom Mediavest Group, plots 2015 strategy with clients Heineken and Betway ahead of another giant sporting year and makes a very important purchase - his son's first pair of football boots.
Barclaycard has launched an exclusive contactless payment wristband to help London commuters speed up their travel and avoid 'card clash', as TfL today rolls out contactless across its entire network.
Guardian Labs and Direct Line are launching an online hub called Fixology, which offers advice on everyday problems.
There is a reason why digital is the fastest-growing channel, clients just need to ask the right questions of their agency to ensure the best results, says Matt Bush, head of performance agency at Google.
One of the many extraordinary things about this tiny little island we call Great Britain is that we consistently produce the greatest talent across the arts, music, design, literature and fashion and we are making a claim on technology too, says Just...
London Live's application to reduce the amount of local programming it broadcasts has been rejected by regulator Ofcom on the grounds it "would result in a departure from the character of the licensed service."

With Scotland preparing to vote in Thursday's independence referendum, Campaign takes a look of the battle of the 'YES' and 'NO' ad campaigns.

Barclays is to start promoting its youth employment LifeSkills programme, with the launch of a TV campaign focused on the scheme, as it looks to ramp up its 'grass-roots' marketing strategy.
Account reviews
Account wins
Latest campaigns
---