---
Additional Information
---
Content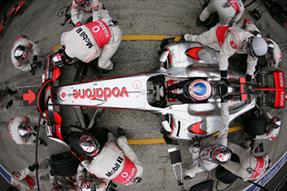 Vodafone has revealed it will put on social-media driven events such as a "multi-sensory fireworks display" to replace its global sponsorship of McLaren F1.
More
Related stories
Breaking news
Campaign takes a look behind the scenes at TomTom's latest campaign on social media.

Isiah Mustafa, the permanently shirtless Old Spice Guy, is back and in the UK for the brand's next marketing campaign to find the quintessential qualities of a British gentleman, captured under the hashtag #GentleManHunt.

Single people are grossly under-represented in brand campaigns, writes Nicola Kemp in the latest in our Forward 50 trends series.

Why are corporate executives obsessed with growing their companies, asks Julian Birkinshaw, professor of strategy and entrepreneurship, London Business School.

The sleek contours of the Ford Mustang's body are shown off in a short film starring Hollywood actor Sienna Miller to mark the car's arrival in Europe for the first time in almost 50 years.
Innocent Drinks has overhauled its marketing strategy to focus on emotional messaging and charity work rather than its individual products, which will be revealed in a £3.5m campaign launching in January.

BT is seeking a new head of global brand strategy to replace incumbent Richard Bowyer, who is leaving the company to join children's charity Great Ormond St Hospital.
News UK's chief executive Mike Darcey has stressed he is now focusing on total paid-for sales of The Sun's multimedia brand as the Daily Mail overtakes it to become the biggest selling Saturday newspaper.

Just as platforms like Twitter can build a brand, consumers can as easily employ them to tear it down, writes Nicola Kemp in the latest in our Forward 50 trends series.

The latest in our Forward50 trends series.

The Government is to increase investment in its 'GREAT' overseas marketing campaign over the next three years, in an effort to boost tourism and trade with emerging markets.
Account reviews
Account wins
Latest campaigns
---