---
Additional Information
---
Content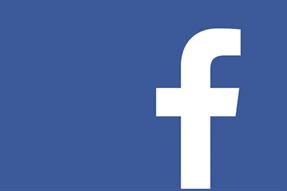 Facebook is reportedly on the verge of becoming an "e-money" institution in a move that will allow its members to store money on the social network, and use it to pay and exchange with other users.
More
Related stories
Breaking news
P&O Cruises has appointed Founded to its creative account following a four-way competitive pitch process.

Braving big waves, big sharks, big boredom and raising a big £300,000 for Breast Cancer Care, 21-year-old Jamie Sparks and Luke Birch rowed 3,000 miles across the Atlantic, accompanied by the Duracell bunny tied to their mast.

Smoking makes you less attractive to the opposite sex. Action on Smoking and Health (ASH) believes it has proved this by creating two profiles on dating app Tinder using images of the same person, with one profile portraying her as a smoker and the o...
Claudine Collins, managing director of MediaCom, and Bruce Daisley, managing director of Twitter UK, will take centre stage at the industry's biggest night of the year, as co-chairs of the Media Week Awards 2014.

JWT is to revert to its roots after nine years, by renaming the agency J.Walter Thompson to coincide with its 150-year anniversary.
Bauer Media UK, home to brands including heat, Grazia, Empire, Magic and Absolute Radio, has restructured its commercial operation away from platform led sales into teams focused around clients and agency relationships.

British Airways has partnered with the founder of the Rooftop Film Club, Gerry Cottle Jnr, to bring a summer programme of outdoor film screenings to consumers across the capital.
Homebase has signed a three-year deal with BSkyB's customer intelligence arm Sky IQ.
A female superhero that can fly with a jetpack and protect dinosaurs using a helmet with retractable spikes is just one of the genius ideas put forward by small children for a completion that argues "girls can be superheroes too".
Coca-Cola is entering the "on-the-go" squash market with Oasis Mighty Drops, a juice-drink concentrate that will be available in three variants when it goes on sale in mid-May.

Land Rover has signed up as the first global sponsor of Sir Richard Branson's Virgin Galactic, with the car brand linking its association with "adventure" to the world's first commercial space programme.
Account reviews
Account wins
Latest campaigns
---