---
Additional Information
---
Content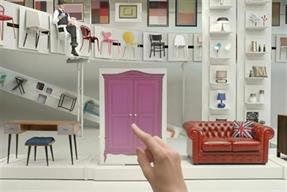 EBay and luxury goods brand owner LVMH Moet Hennessy have reached an agreement over the sales of counterfeit goods on the auction site, drawing a line under a litigious dispute that has been ongoing for several years.
More
Related stories
Breaking news

Brand needs to start sharing their tacit knowledge with information-weary consumers, writes James Brown, strategy at digital content agency Zone.
Amazon boss Jeff Bezos has defended the company's second quarter financial results, with the firm posting a $126m (£74m) year-on-year loss, citing the brand's investment in customer innovations.

For consumers exasperated with keying in passwords each time they want to access their smartphone, help is at hand: Motorola has invented something that looks like a nicotine patch, which it calls a tattoo, and which can unlock a phone with the flick...
BSkyB has secured a £4.9 billion deal to takeover Sky Italia and Sky Deutschland, to create Sky Europe.

Premier Foods has picked McCann London to bring the Homepride brand mascot, Fred, back to TV advertising.

Claire Lewis, the international marketing director at Apple's iTunes, is joining Italian football club Inter Milan as marketing director.
Watch manufacturer Citizen has launched a brand statement that claims no matter who you are and what you do, it is always possible to make something better - and now is the time to start doing it.
Mark Dinning, Empire's longest-serving editor, is leaving the Bauer Media film magazine after eight years to become the editor of Time Out Dubai.

Doctor Who series eight hits screens next month. Take a nostalgic look at some of the Radio Times magazine covers that have featured The Doctor in the past 50 years.

The luxury leather brand has partnered with social media outfit Hot Pot Digital, its lead digital agency in China, to create a richer digital experience through the launch of a WeChat account.

Yahoo has confirmed the appointment of Omnicom's Marc Bignell as head of trading across Europe, Middle East and Africa.
Account reviews
Account wins
Latest campaigns
---