---
Additional Information
---
Content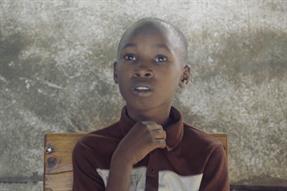 Children in developing countries tell a documentary crew they have seen flying superheroes who have brought water, medicine and food to alleviate the suffering in their lives, in a touching and gently humorous ad for Save The Children.
More
Related stories
Breaking news

Hotpoint Appliances is sponsoring the Good Food Channel's World of Flavour strand in a six-figure deal, with idents running until September next year.

Microsoft will officially phase out the Nokia brand for its mobile products, instead calling its smartphones Microsoft Lumia.

A major study by Waitrose that uses data from millions of purchases in shops and online from over the past year, has found that consumer habits are influenced by social media now more than ever.
Carluccio's, the Italian restaurant chain, has appointed Delete as its digital agency.
Critical Mass has appointed Huge's group creative director Sacha Reeb as its executive creative director, replacing Alistair Campbell.

Tesco has given up on attempts to register the blue dashes under its logo after it failed to overturn the Intellectual Property Office's (IPO) decision to reject its application.

Google has led a hefty investment in Magic Leap, a mysterious start-up that wants to transform how augmented reality affects shopping, gaming and education.
A city built out of 221,314 sugar cubes is used to illustrate the amount of sugar an adult would consume over a lifetime were he or she to consume a soda a day, in a US ad for water filter brand Brita.

The scene is a big sound stage at Shepperton studios. Tensions are running a little high on the Oxo family kitchen set.

Marketing, with the help of social media experts Unruly, showcases three must-watch branded Vines, featuring snake nuggets, a groovy girl and wings from Red Bull.
Karmarama has dropped out of the BBC's statutory creative review, leaving five agencies to compete for the broadcaster's business.
Account reviews
Account wins
Latest campaigns
---