---
Additional Information
---
Content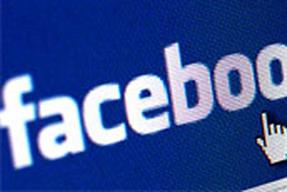 Facebook's updated Atlas advertising platform is a revolution in how marketers can target users across the web, according to MEC's director of search and digital projects, David Towers, and digital partner and head of social Guy Kedar.
More
Related stories
Breaking news
The stage is set for Media Week Awards 2014 tonight, which will be attended by 1,400 members of the UK media industry and hosted by comedian and writer, Russell Kane.
Nokia is dead. Long live Lumia. Marketing charts the rise and fall of the former monarch of mobile.

Social video experts Be On review the latest viral from Chanel

Retail expert Kate Jones, director at Mash Strategy Studio, explains why things are likely to get worse still for Tesco, but new boss Dave Lewis has a clean slate with blame lying with his predecessors.
Range Rover has rolled out a new global ad campaign to celebrate the "unique" and "captivating" design of its popular Evoque model.
Tesco chairman Sir Richard Broadbent has fallen on his sword as the beleaguered supermarket group announces a bigger-than-anticipated profit shortfall.

The UK police unit dedicated to tackling intellectual property (IP) theft has been handed an extra £3m by the government, despite the fact that rights holders ought to be funding the unit.

Johnson & Johnson has appointed former P&G marketer Yana Ignatova as head of marketing for Northern Europe, amid a raft of senior management changes at P&G.

Apple Pay has been live for less than a week, but has already run into problems after a partner bank charged customers twice for transactions.
Pizza Hut UK is reviewing its creative agency requirements as it looks to revive its fortunes in the competitive casual-dining market.
Rapp has been served notice on Barclay's DM business and will have its workload shifted to an, as yet, undecided roster agency.
Account reviews
Account wins
Latest campaigns
---