---
Additional Information
---
Content
Ferrari F1 comes under fire for Marlboro barcode logo
LONDON - Ferrari's Formula One team has been accused of using subliminal advertising on its cars to support its Marlboro cigarettes sponsorship deal.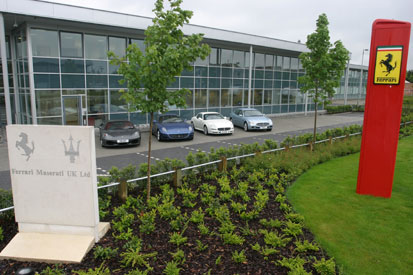 Ferrari has been accused of carrying subliminal ads on its F1 cars
The European Public Health Commissioner has claimed that the red, white and black barcode on Ferrari's racing cars and its drivers' overalls is designed to look like a packet of Marlboro cigarettes, according to a report in The Times.
A spokesman for the commissioner said he believed this constituted subliminal advertising and urged the British government to ascertain whether any laws were being breached.
Gerard Hastings, director of the Centre for Tobacco Control Research and a fierce critic of tobacco and alcohol marketing, said: 'I think this is advertising. Why a barcode? What is their explanation?'
Philip Morris, the owner of the Marlboro brand, said: 'We are confident that our relationship with Ferrari does not violate the UK 2002 Tobacco Advertising and Promotion Act. The Formula One Grand Prix in the UK does not involve any race cars, team apparel, equipment or track signage carrying tobacco product branding. The same is true for all other Formula One races around the world.'
This article was first published on marketingmagazine.co.uk
comments powered by

Disqus
---