---
Additional Information
---
Content
Bloggers to get inside track on David Miliband leadership campaign
David Miliband's Labour leadership campaign team will hold regular blogger briefings as part of the media relations strategy.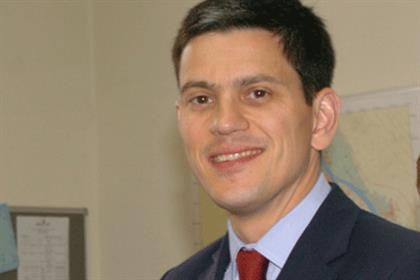 Leadership campaign: David Miliband
Speaking at yesterday's website launch, Miliband's e-campaigns manager Jessica Asato said that selected bloggers would be invited to regular events with key figures from the campaign.

Asato said: 'We want to put together regular briefings for Labour bloggers.' The initiative is intended to ensure that is not just lobby journalists who are given the inside track on the campaign.

PRWeek revealed that earlier this month that the David Miliband campaign website was close to completion and that Asato was in contention for the job of e-campaigns manager. Miliband has also enlisted the Labour MP and blogger Tom Harris as his "new media adviser".

The new website will enable ordinary members of the public to organise meetings and discussions to discuss political change. It will have a chat forum as well as regular blogs from Miliband. Users can donate to the Miliband campaign but also to the Labour Party, and a third of sums given to the drive will be donated by Miliband to Labour's fighting fund at the next general election.

Speaking at the launch of davidmiliband.net yesterday, the former foreign secretary said the site would list non-Labour supporters of the campaign, as well as MPs and senior party supporters. 'The broader the base, the more likely you are to strengthen party membership,' Miliband said.

New Statesman political correspondent James McIntyre said: 'The site has echoes of the innovative online campaign launched by Barack Obama.'
This article was first published on prweek.com
---