---
Additional Information
---
Content
Hi-Tec hoax film breaks four million mark on YouTube
Sportswear firm Hi-Tec has revealed itself as the brand behind a hoax viral campaign that depicted people walking on water, which has attracted nearly 4.5 million views on YouTube.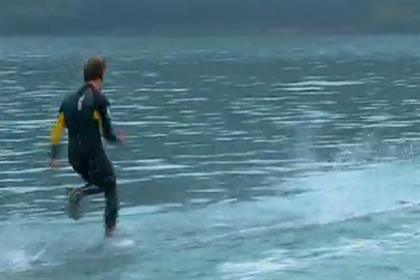 Hi-Tec: walk on water viral hits four million
Dubbed 'Liquid Mountaineering', the viral is a three-minute long pseudo-documentary featuring three men who manage to run across a lake thanks to the water-repellant qualities of their Hi-Tec shoes.
Created by Amsterdam-based ad agency CCCP, the film has become widely discussed on YouTube, as well as on thousands of blogs. The viral has also been aired and talked about on TV shows as far afield as Japan, Brazil, Australia and Korea.
Simon Bonham, Hi-Tec's group head of marketing, said: "The idea was to take a traditional form of marketing and totally turn it around on its head, in the process capturing the fun, spirited side of our brand."
He said the time had arrived to "come clean" and reveal Hi-Tec as the brand behind the viral and admitted that "while our shoes have some amazing liquid 'repellency' feature, even we still can't walk on water".
According to the company, the viral has taken the internet by storm, gaining a place in the top 100 favourite all-time viewed global sports clips on YouTube, where it has attracted 4,336,222 views to date.
This article was first published on campaignlive.co.uk
comments powered by

Disqus
---