---
Additional Information
---
Content
Drinks brands set to unite on recycling
Coca-Cola is among a group of beverage brands that are in talks with can-makers aimed at creating a stronger recycling message to appear on canned drinks.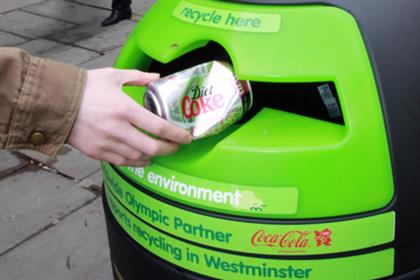 Soft drinks manufacturers to unite on recycling message
Under discussion is the phrase '100% recyclability, 100% reusability. Every can counts.'
The slogan emerged as the preferred option following research, commissioned by trade organisation Beverage Can Makers Europe (BCME), to find a message that would be most likely to resonate with consumers.
As alcohol and soft-drinks brands come on board, it is envisaged that versions of this message will run across advertising and on products' websites, as well as on packaging.
The research was carried out in the UK, France and Germany. It included online surveys and focus groups of consumers who typically drank four or more canned drinks a week.
It found that consumers responded poorly to statements that appeared to lecture or tried to evoke emotion, including the word 'sustainability'. However, lines 'proving' that recycling works received a positive response.
Patrick McGuirk, European recycling director for Coca-Cola Enterprises, said: 'We are interested to understand what messages work as this allows us to better build targeted campaigns that drive changes in consumer behaviour.'
This article was first published on marketingmagazine.co.uk
comments powered by

Disqus
---