---
Additional Information
---
Content
Ford draws up branded entertainment strategy
Ford of Britain is revamping its marketing strategy in an effort to strengthen its appeal as a trusted car marque.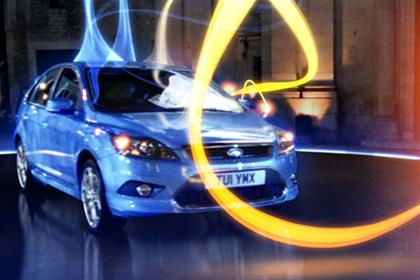 Ford Focus: car company draws up branded entertainment strategy
The manufacturer is looking to create several strands of content to accompany the global launch of its latest Focus model, as well as the 100th anniversary of Ford's debut in the UK.
Ford of Britain marketing director Mark Simpson is keen to replicate the impact of Foster's revival of comedy character Alan Partridge (Marketing, 18 August), but does not plan to follow the "nostalgia" route. Simpson is overseeing a pitch involving several prod-uction and entertainment companies.
Although Ford remains the biggest-selling car brand in the UK, rivals such as Volkswagen are more favourable among consumers.
Simpsonsaid: "Ford is not necessarily known as the car of choice. Although it is a rational and sensible purchase, we want it to be a car people want, not one they settle for."
The Focus 2011 model will be the subject of Ford's first global car launch. It will be backed by a major international campaign in March.
From May, Ford of Britain will mark its centenary with a campaign that starts with its sponsorship of the Uefa Champions League Final at Wembley.
This article was first published on marketingmagazine.co.uk
comments powered by

Disqus
---