---
Additional Information
---
Content
Govt considers ban on tobacco branding
Tobacco displays in shops will be banned and companies could be forced to remove branding from packaging under Government proposals set out in the Tobacco Control Plan today (9 March).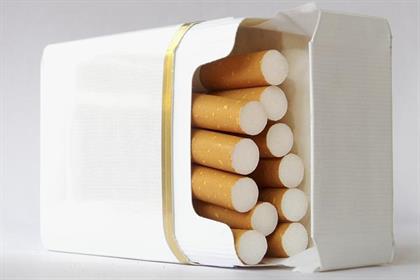 Cigarette branding: Government is exploring the possibility of plain packaging
The plan states that the Government intends to end tobacco displays in shops and will "explore the plain packaging of tobacco products".
The display ban aims to end "eye-catching" tobacco displays in shops, which the Government claims, encourage young people to start smoking.
The ban could come into force as early as April next year for large retailers, while smaller retailers will have until April 2015 to prepare for the change.
The plan set out by health secretary Andrew Lansley has three national aims to reduce smoking rates in England by 2015.
It wants to reduce the percentage of adults smoking from 21.2% to 18.5%, smoking among 15-year-olds from 15% to 12%, and smoking pregnant mothers from 14% to 11%.
Lansley said: "We want to do everything we can to help people to choose to stop smoking and encourage young people not to start smoking in the first place.
"We will help local communities to take a comprehensive approach to reducing smoking, so we can change social attitudes to smoking."
The Government has said it will consult on options to reduce the promotional impact of tobacco packaging before the end of the year.
This article was first published on marketingmagazine.co.uk
comments powered by

Disqus
---