---
Additional Information
---
Content
Industry analysis: will Apple survive without Steve Jobs?
Days after Apple overtook Exxon for the first time to become the most valuable company in the world Steve Jobs, co-founder and man behind the brand, has stepped down as chief executive of the company he helped launch 35-years ago.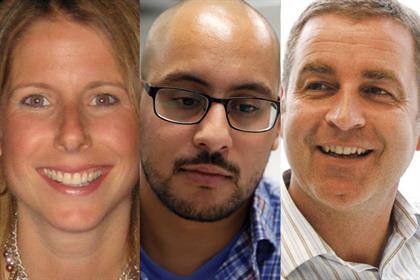 Kimberley Criss, Faisal Siddiqui and Crispin Reed
Jobs, who saved the company from near bankruptcy in the 1990s and transformed it into the phenomenally successful tech giant it is today, will be sorely missed as a leader and an innovator at the company.
Already, the financial markets have reacted to the news, with shares in the company dropping more than 5% in the early hours of trading.
However, more crucially for the organisation, is how the brand will survive post-Jobs.
Although Jobs holds cult-like status with tech enthusiasts, will Apple's growing global consumer base care about his departure at the helm as long as the company continues to lead the charge with revolutionary new products?
Three branding experts offer their opinion on how Jobs stepping down from his role might impact the world's most innovative and valuable brand.
Kimberley Criss, director of brand strategy, Interbrand

"Steve Jobs has been a visionary for his organisation and people recognise him as being synonymous with Apple. But he has also done a great job of impacting his staff internally and creating and inspiring future leaders who will go on to carry out this very strong brand vision that he has laid out.

"His ability to respond to market changes and opportunities has been tremendous and that will continue to happen at his organisation with the team he has in place.
"Apple has done a stellar job of understanding who their brand is and what it stands for and it will continue to be responsive and relevant.
"He will still be there for an advisory role and Tim Cook has been working hand in hand with him. Everyone who works there does not sell, they talk about the brand, and inspire you to join it. That will not change."
Faisal Siddiqui, consultant, Figtree Creative Services

"For loyal Apple users, the cult of Steve Jobs is intertwined with the success of the company and he is the brand. So how Apple goes about maintaining that will need to be addressed.

"But there is a whole new generation of consumers buying Apple products, to which the product will be more important than Steve Jobs.

"It must now weigh the importance it gives to core customers and the newer people who are starting to buy products and brand.
"It will be interesting to see to what extent Apple will codify the things Steve Jobs believed in.
"If they stay true to who he was and what he believed in, then the brand can act as a constitution of how Apple will act in the future. Steve Job's personality and eccentricity softened the edges of the corporation and the perception of how big it is.
"He made people at Apple feel that because of him, they were not Microsoft. But with Steve Jobs gone and Apple getting bigger, it will be hard for it to maintain the challenger-brand status in the tech space."
Crispin Reed, managing director, Brandhouse

"Any leadership change can be a jolt to a company with a visible leader, but it is important to remember that Steve Jobs is not the only leader at Apple.

"Inevitably, this will put the next few Apple product launches under more extreme scrutiny than usual.

"This itself will have more impact on the Apple brand, rather than Jobs leaving.
"While his departure is important, I think there are some deeper-rooted strategic issues Apple has to face, like whether it is at risk of becoming a victim of its own success.
"In the old days, Apple was a computer product and the preserve of the creative community and now, through the success of iPod and iPhone, it has become much more ubiquitous and I would be interested to understand what Apple is doing about its core loyalists, because if you lose those people, this puts the brand into a very different situation."
This article was first published on marketingmagazine.co.uk
comments powered by

Disqus
---