---
Additional Information
---
Content
Two thirds of Brits express annoyance over mobile advertising
Almost two thirds of Brits (64%) said mobile phones were the most unacceptable device on which to receive unwanted advertising, according to research by YouGov.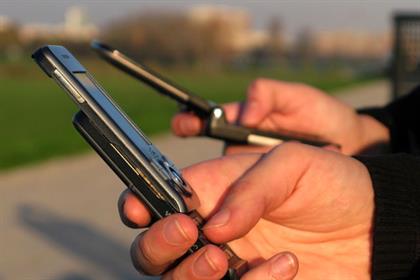 Mobile phones: unwanted ads exasperate Brits
Research commissioned by mobile marketing provider Upstream found the British would rather receive advertising on PCs or laptops and could come as a blow to Facebook, which is expected to announce a mobile advertising platform on 27 February.
Research found that more than one in four (27%) British people would stop using a product or service – such as the social networking site – if they were subjected to too much advertising.
The median definition from the 2,054 respondents of "too much advertising" was more than once a month, while 18- to 24-year-olds said once a week was too often.
On average people are signed up to receive communications from three or four brands.
In contrast, the 18- to 24-year-olds questioned said they would be happy to received one marketing message a week.
Marco Veremis, president of Upstream, said mobile advertising was a contentious issue because "issues get magnified when it comes to mobile purely because they are personal and essentially communication devices".
The type of mobile-based marketing communications people are happiest to receive is text-based, well beating banner advertising in terms of popularity.
Some 49% of respondents said they would rather receive text based advertising through email, Tweets, Facebook messages or SMS.
Veremis said: "Consumers would rather not be targeted based on personal data and when they are targeted with this they can have a very violent reaction to that."
Personal data was defined as data that comes close to revealing sensitive areas such as personal relationships, welfare, family, and economic conditions.
Consumers are much more receptive to receiving targeted advertising about trivial matters, such as hobbies or their favourite sports team.
Brands that exploit personal data too much can face a backlash with Veremis citing US supermarket group Target for sending baby coupons to an underage girl based on her purchasing data, leading to her father discovering she was pregnant.
Follow Matthew Chapman at @mattchapmanUK
This article was first published on marketingmagazine.co.uk
comments powered by

Disqus
---