---
Additional Information
---
Content
Ofcom's inquiry into BskyB digs deep
Poor James Murdoch. He's in for another grilling as media regulator Ofcom continues its investigations into whether the broadcaster he chairs is 'fit and proper'.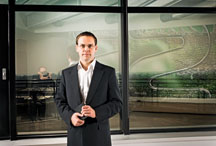 Everything a Murdoch touched once turned to gold but now the opposite is true. Having quietly stepped down from the News International board last week, James Murdoch's tenure as chairman of BSkyB could also be about to come to an abrupt end.

Following the hacking and bribery revelations at the Leveson inquiry, where both men gave evidence, Ofcom set up a taskforce to look into the inner workings of broadcasting company BSkyB. Investigations launched wholesale in January. The big question: did any of the taint afflicting the News Corp newspapers spread to its media cousin?

Ofcom's 'fit and proper' assessment can be applied to both companies and their leaders. And the bar is far lower than a criminal court; even if there's 'reasonable doubt', Ofcom could still rule against James Murdoch and/or BSkyB. If that happens, the regulator will 'do all that [it] can' to ensure that the Murdochs no longer control BSkyB's broadcasting licences.

Ofcom has not yet released any findings, saying instead that new evidence is still emerging. James and Rupert Murdoch are BSkyB's biggest shareholders, controlling a 39% stake. Failing Ofcom's 'fit and proper' test could not only cost James his BSkyB chairmanship, but could also cost the Murdoch family control of the satellite broadcaster: they could be forced to reduce their holding very significantly.

So despite attempts to draw a line under the hacking and corruption allegations by closing News of the World, the Murdochs' troubles continue to multipy. And where does that leave Rupert's succession planning? Lachlan has been mooted as a possible heir to the family's enterprise jewels but remains unenthusiastic. So it's back to square one for the media mogul…
This article was first published on managementtoday.co.uk
comments powered by

Disqus
---