---
Additional Information
---
Content
BlackBerry to refocus on business customers
BlackBerry-maker Research in Motion (RIM) plans to refocus its strategy on its business customers, as the Canadian company reports a £78m loss in the fourth quarter.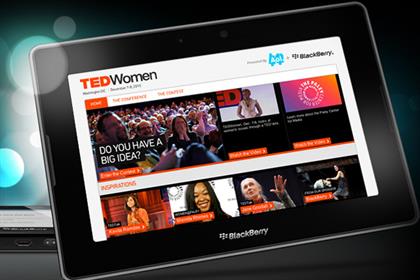 BlackBerry PlayBook: tablet attracts disappointing sales
The newly appointed chief executive Thorsten Heins has unveiled a turnaround strategy for the business, which will refocus on its corporate customers.
RIM has been hit by the rise in popularity of smartphones such as Apple's iPhone and handsets that use Google's Android software.
Thorsten is quoted in a report on the BBC as saying BlackBerry "cannot succeed" if it "tried to be everybody's darling and all things to all people."
But RIM has denied that it is poised to exit consumer markets, contradicting speculation in some media.
Patrick Spence, senior vice president & managing director, global sales & regiional marketing at RIM, said: "The claim that RIM has said it will withdraw from the consumer market is wholly misleading. Whilst we announced plans to re-focus our efforts on our core strengths, and on our enterprise customer base, we were very explicit that we will continue to build on our strengths to go after consumer segments."
The company reported a net loss of $125m (£78m) for the fourth quarter ended 3 March 2012, compared to a profit of $934m for the same quarter the previous year.
Revenue was $4.2bn, down 25%, from the previous year when it was $5.2bn.
Blackberry smartphone shipments were 11.1 million, down 21% compared to the previous quarter.
In a statement, Thortsen said: "The business challenges we face over the next several quarters are significant and I am taking the necessary steps to address them."
The company also announced that David Yach, its long-serving chief technology officer, was retiring and Jim Rowan, chief operating officer, global operations was stepping down from his role to pursue other interests.
RIM has had a tumultuous year, which included prolonged global service outage, disappointing sales of the PlayBook tablet and a delayed operating system update that has left it lagging behind smartphone rivals.
At the start of this year Mike Lazaridis and Jim Balsillie, Research in Motion's co-CEO's announced they would be stepping down from their roles.
RIM did not respond to a request for comment at the time of publishing.
Follow Sarah Shearman on Twitter @Shearmans
This article was first published on marketingmagazine.co.uk
comments powered by

Disqus
---