---
Additional Information
---
Content
Cruise firm Holland America Line brings Four bgb on board
Cruise company Holland America Line has brought in Four bgb to handle its PR in the UK & Ireland.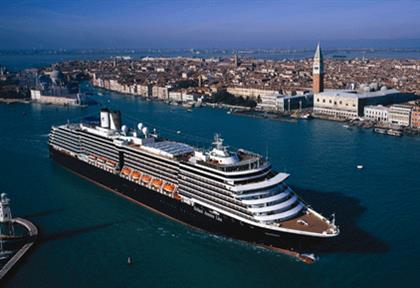 Holland America Line: appointed Four bgb
The agency, a part of Four Communications, has been brought in for a 12-month ongoing retainer covering both travel and consumer media following a successful five-way pitch.

It will look to raise consumer awareness and portray the company as a premium brand, with lifestyle publications such as Red Magazine and Good Housekeeping a particular focus.

The appointment comes after Holland America Line, which has been in operation for more than 135 years, last year offered cruises launching from the British mainland for the first time.

Lynn Narraway, UK managing director of the company, praised the 'cruise heritage' of Four bgb, which has worked with the Passenger Shipping Association, and the 'creativity' of the ideas it offered during the pitch.

The agency team will be led by bgb director Susie Aust, who will report to Narraway and Carly Perkins, the company's marketing services manager.

Four bgb account director Sara Whines said that broadcast media would be a 'key target'.

'We are looking to develop travel contacts and get more people into cruising, as it's a niche market and Holland America Line wants to be part of that growth,' she added.

'It has a solid base of good travel media contacts but there are a lot more people to reach and convince cruising is a great thing.'
This article was first published on prweek.com
---