---
Additional Information
---
Content
Facebook buys Instagram for $1bn
It's an interesting valuation for an app-maker that makes zero profit. What is Mark Zuckerberg up to?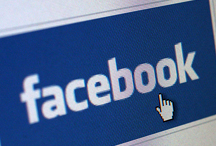 For iPhone (and now Android) virgins, Instagram is the hottest 'must-have' photo app. Its market penetration is pretty jaw-dropping. In the year and a half since launch, the app has been downloaded over 30 million times. More than five million photos are uploaded every day.

But there is a reason for this viral growth. Instagram is free.

Now, forgive MT for thinking out loud, but aren't valuations usually based on some metric involving turnover and profit? For Instagram to be worth £1bn, you'd expect one hell of a money-spinner in the pipeline. And it's hard to see what that could be. Instagram has only 13 staff. Its founders are two newbs, Stanford graduates Kevin Systrom and Mike Krieger. And the app itself took only eight weeks to build and launch.

Yet, Instagram has lived a charmed app life so far. It has received several rounds of funding - the first being $500,000 from venture capital firms Baseline Ventures and Andreessen Horowitz – and now counts Twitter founder Jack Dorsey among its backers. It has a host of celebrity fans, from Barack Obama to Kim Kardashian. And now something about this little outfit has made Facebook founder Mark Zuckerberg's mouth water.

He broke the news of the acquisition on Facebook (of course) last night: 'This is an important milestone for Facebook, because it's the first time we've ever acquired a product and company with so many users,' he said. 'We don't plan on doing many more of these, if any at all. But providing the best photo sharing experience is one reason why so many people love Facebook and we knew it would be worth bringing these two companies together.'

A milestone indeed. Traditionally, Zuckerberg has always forced other brands and businesses to come onto Facebook to interact – never the other way around. Until now.

Here's why MT reckons Facebook was so desperate to buy Instagram – and was prepared to cough up a billion for the privilege. Firstly, Facebook has been looking to get into the mobile photo sharing space for a while. It began designing an app in house last year. But Instagram, with its readymade, loyal user base, must seem a better bet. And then there's the fact that Instagram has been getting a little big for its boots in the social sphere. Its audience has been increasingly using the app to chat and interact – perhaps Facebook is squashing a potential rival with this deal? And protecting it's own £100bn valuation in the process - it can't have any Tom, Dick or Harry showing that squillions of users can be drummed up overnight. That just won't do.

And why the eye-watering amount of money? Well, you could argue that Google raised the stakes by sniffing around the app recently. And the last valuation of Instagram (based on investment and user base) took the firm to the dizzy heights of $500m. Facebook was always going to have to plump up a fair bit more than that to ward off any competition. And, let's face it, it can afford it.

But it's clear what forced Zuckerberg's hand. Last week, Instagram launched on Android and picked up a million more users in the first 24 hours. That kind of popularity is hard to buy – unless you have a billion dollars, of course…


This article was first published on managementtoday.co.uk
comments powered by

Disqus
---