---
Additional Information
---
Content
Speed Communications launches dedicated gaming division
Speed Communications has launched a gaming practice to provide dedicated PR support to capitalise on a shift in the way video games are sold.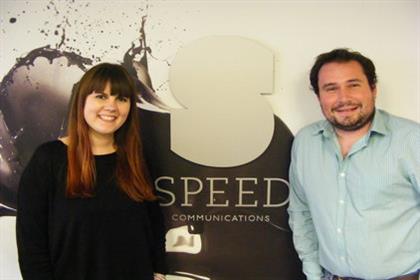 Speed's new gaming division
Speed Gaming will be headed by associate director John Brown, with help from account manager Katie Swann.

Brown said: 'Developers are now getting in a position where they are engaging with audiences and gamers directly themselves.

'The model has changed from a developer making a good game and selling it to a publishers, to games being made available via app stores and free-to-play sites.'


Brown said the industry had been 'traditionally pretty formulaic in the way it delivers PR campaigns. What we are keen on doing is taking our expertise in everything from digital engagement to media launches and devising whatever package needs to be developed.

'Some developers just want to speak to investors. We have resources to introduce gamers to the right people.'

He added that the service was also open to publishers and hardware providers.

The new practice will offer a full range of PR services, from digital engagement through to investor relations and crisis comms.

Brown said: 'The buzz at gaming conferences is amazing now. There is a real sense of entrepreneurial spirit. Gaming has been a growth industry for a while, but now there's a sense that this is its time.'
This article was first published on prweek.com
---