---
Additional Information
---
Content
American Apparel rapped again for sexualisation
American Apparel has been rapped by the ad watchdog for the second week in a row for an ad that appears to sexualise a child.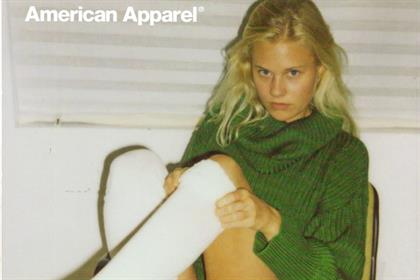 American Apparel: ASA bans print ad featuring young model
Following last week's ruling that banned certain images on the retailer's website, American Apparel has had a print ad that appeared on the back cover of Vice Magazine stopped from appearing again.

The ad, created in-house, attracted two complaints that stated it was offensive and irresponsible for appearing to sexualise a child. The ad showed a girl sitting in an office chair wearing a jumper, knickers and knee-length socks, posing with her legs in the air and leaving her knickers visible.

Both American Apparel and Vice disputed the complaints, claiming that the model was over the age of 18 and that all the clothes she wore were available to buy from the brand. They also made it clear that Vice is a publication written for adults.

However, the Advertising Standards Authority (ASA) said the model appeared to be young and potentially under 16. While considering the ad did not contain any explicit nudity, the body decided that the girl's unsmiling expression could be interpreted as having sexual undertones and a voyeuristic quality.

The ASA said that, as the ad sexualised a child who appeared to be a model and was featured in a magazine that was untargeted and freely available, it has been banned.

Follow @loullamae_es
This article was first published on campaignlive.co.uk
comments powered by

Disqus
---