---
Additional Information
---
Content
Hit or miss? Iceland CEO blames horsemeat crisis on council cost-cutting
Iceland's chief executive Malcolm Walker appeared on BBC One's Andrew Marr Show on Sunday as the horsemeat scandal developed.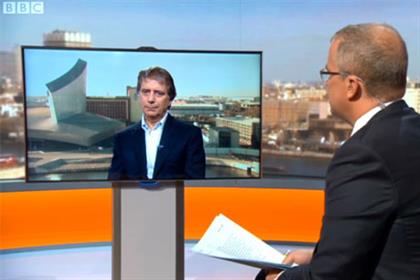 Councils condemned: Iceland CEO Malcolm Walker on BBC show
The supermarket was among UK retailers that withdrew beefburgers found to test positive for horse DNA in January. Walker pinned responsibility for the crisis on councils, claiming: 'Schools, hospitals – it's massive business for cheap food and local authorities award contracts based purely on one thing – price.'
How I see it
Trevor Datson, partner, Etoile, and former group media director, Tesco
Part of me loves to see a chief executive coming out all guns blazing in defence of a just cause but, unfortunately for Iceland's Malcolm Walker, the horsemeat saga is just too, well, contaminated.
There's no playbook for dealing with an issue like this. The big grocers have met with varying degrees of success as they strive to balance the conflicting PR needs of reassuring their customers and staying out of the limelight – a job not made easier by the Prime Minister's diversionary raid last week.
The Iceland boss may be right – perhaps local authority meat sourcing is a 'shambles'. But it's not shoppers' primary concern, and Walker's comments serve only to place 'Iceland' next to 'horsemeat' in the headlines. In a story where nobody wins, try not to lose.
This article was first published on prweek.com
---